Post # 201.. wow.. really?
So.. another day... another jar.. Today was spent canning salsa and lazing about.. just not feeling up to doing much more than lounging today. Had a really fun night sitting out with some friends last night and I will leave it at "red wine is the devil" mm..k?
Onwards.. pic of the girlie with the bunny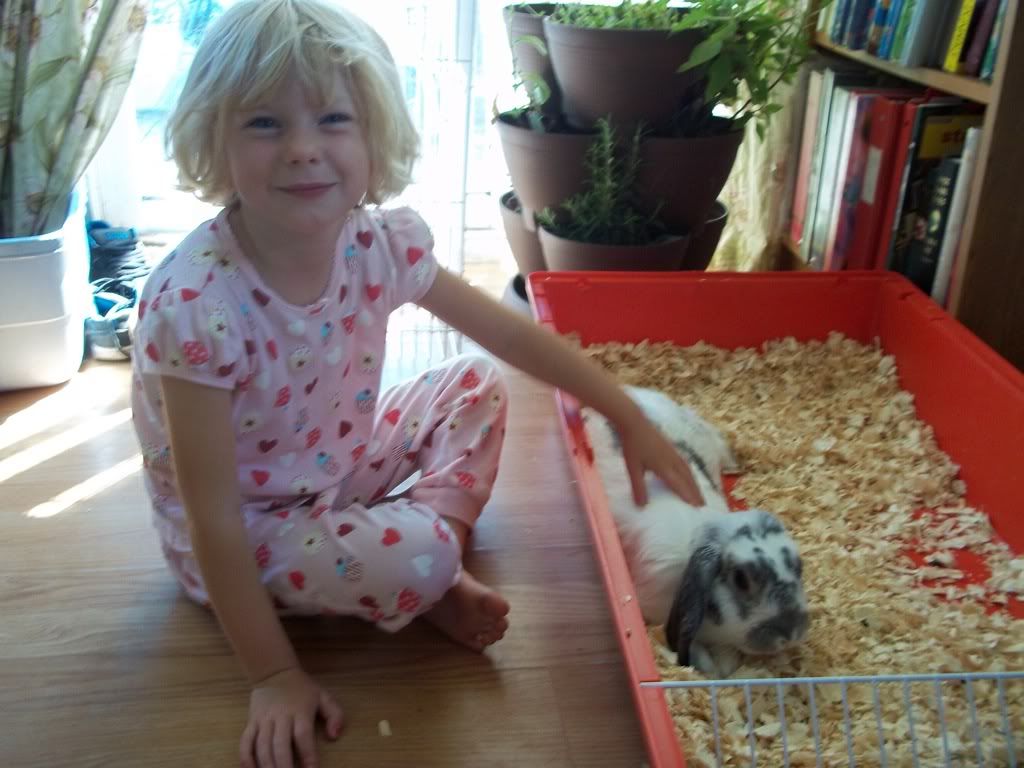 George loves his cage.. but even more than his cage he loves my half round table! This is the new bunny shelf.. and he is the new knick knack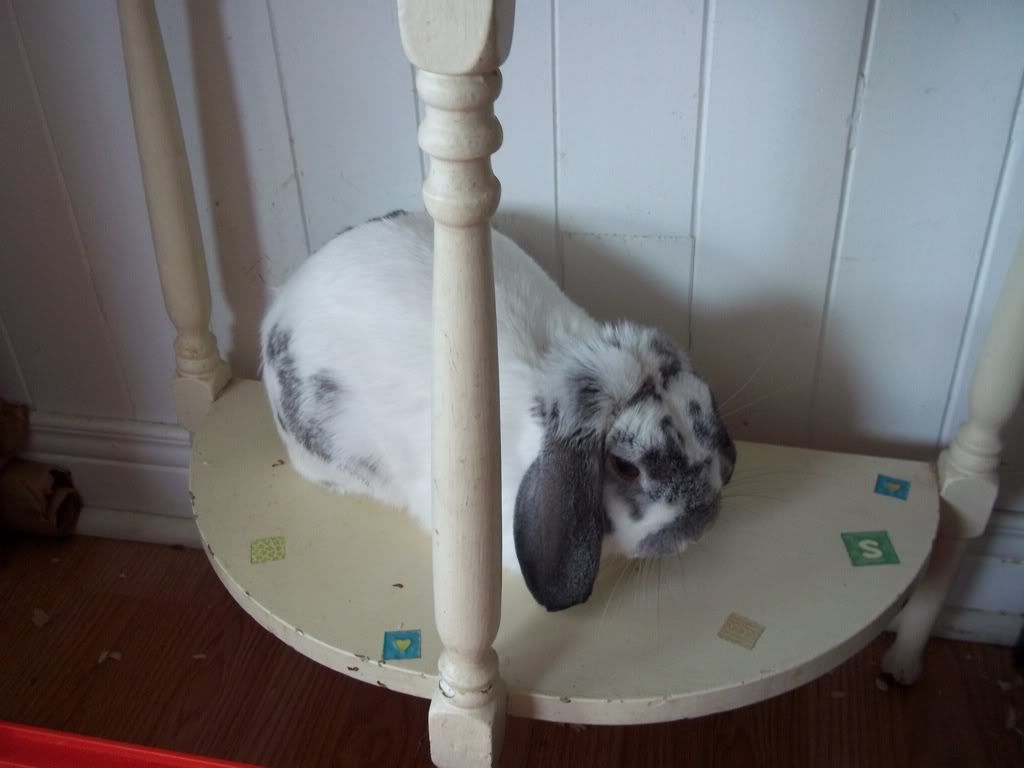 Awesome find the other day, I decided to hit the garden center and pick up a new basil plant and a new lavender because I accidentally pulled out the old one.. They had no basil.. apparently it's too late in the season to get more. Guess I'll have to just sprout some on my own then :( but I did manage to find a bushel of freestone peaches for $10!!! So guess what I spent the next day doing!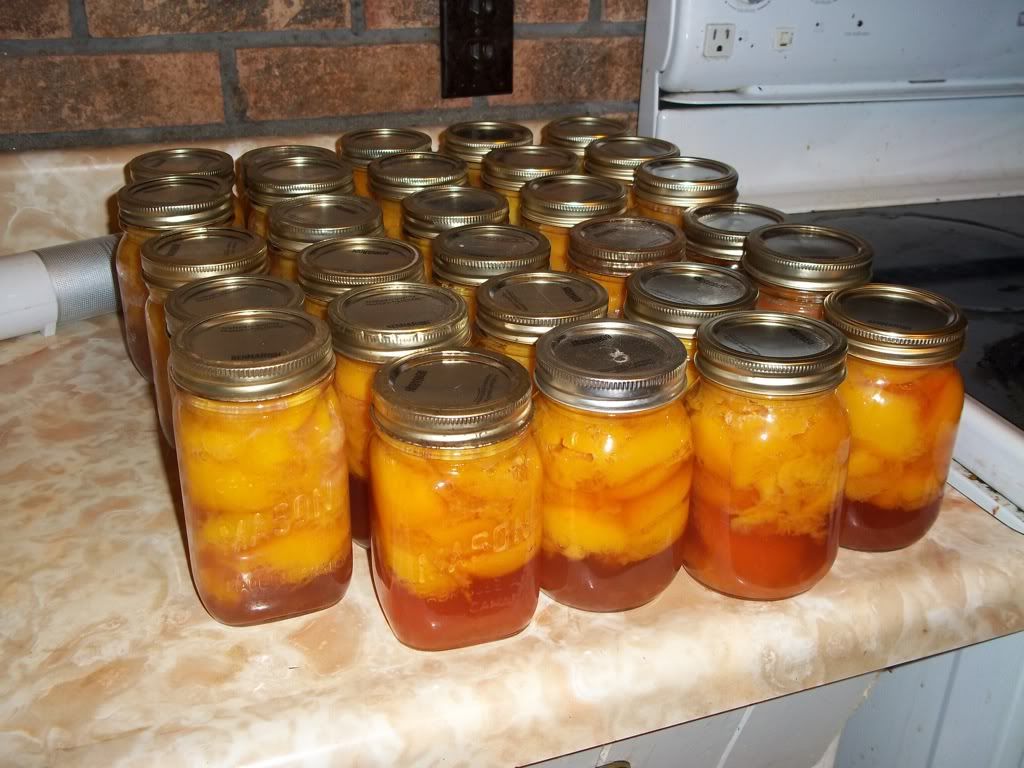 That's right.. I canned those peaches! I can't wait to taste them in December! Nothing is better than Ontario peaches in December! Seriously!
Except maybe Salsa.. Yesterday and today I finally got a good haul of tomatoes from the garden, and caved and picked some peppers too..
Not the best shot of the tomatoes.. but here they are.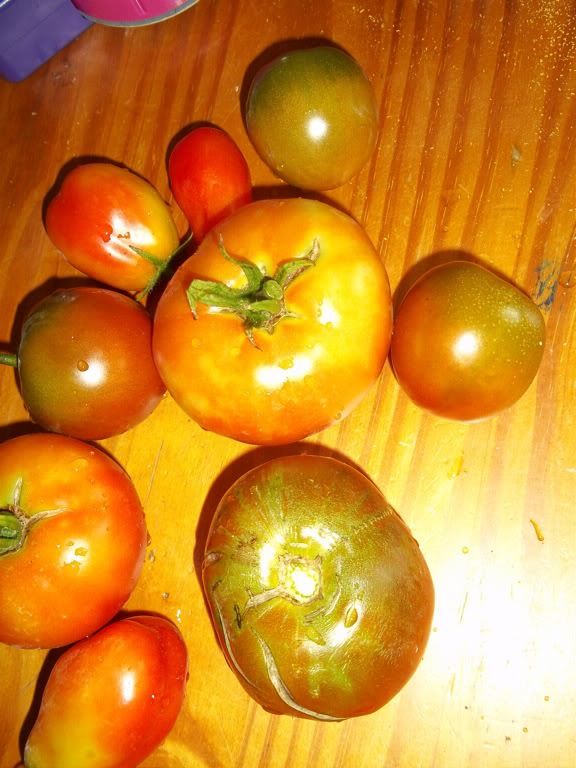 That's the ones I picked yesterday.. got more today. This is what we did with them.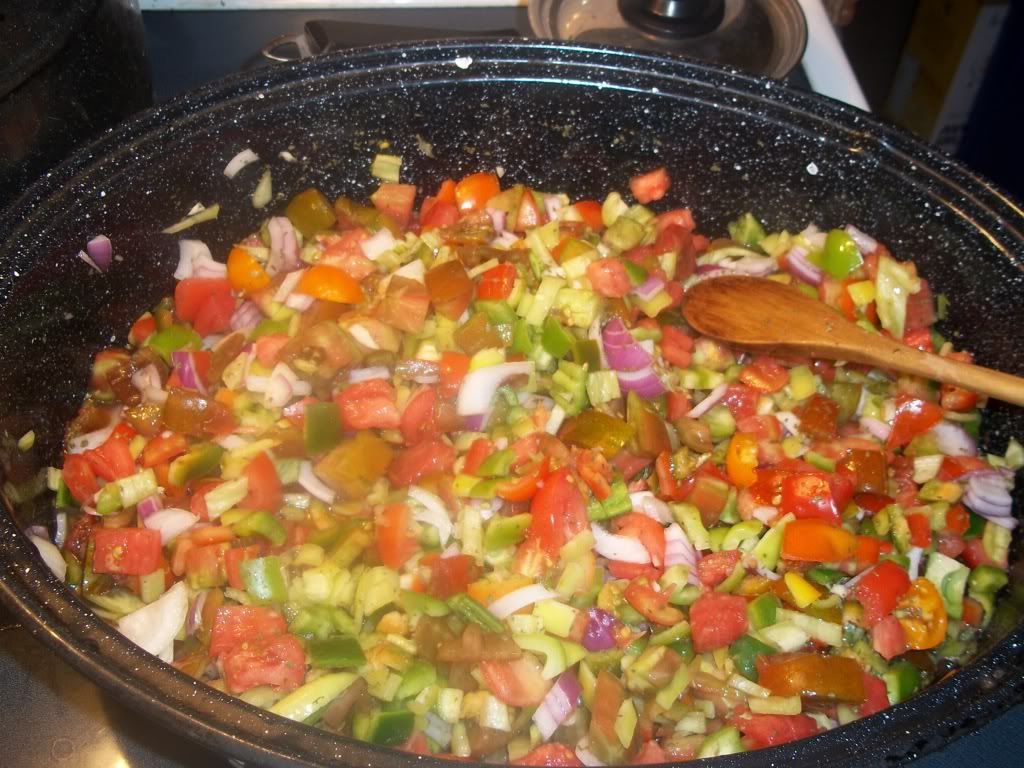 I love how much colour is in my salsa.. at least until it's boiled all together and then it kinda runs together a bit.. it never looks quite as impressive in the jar.. but it sure does taste good.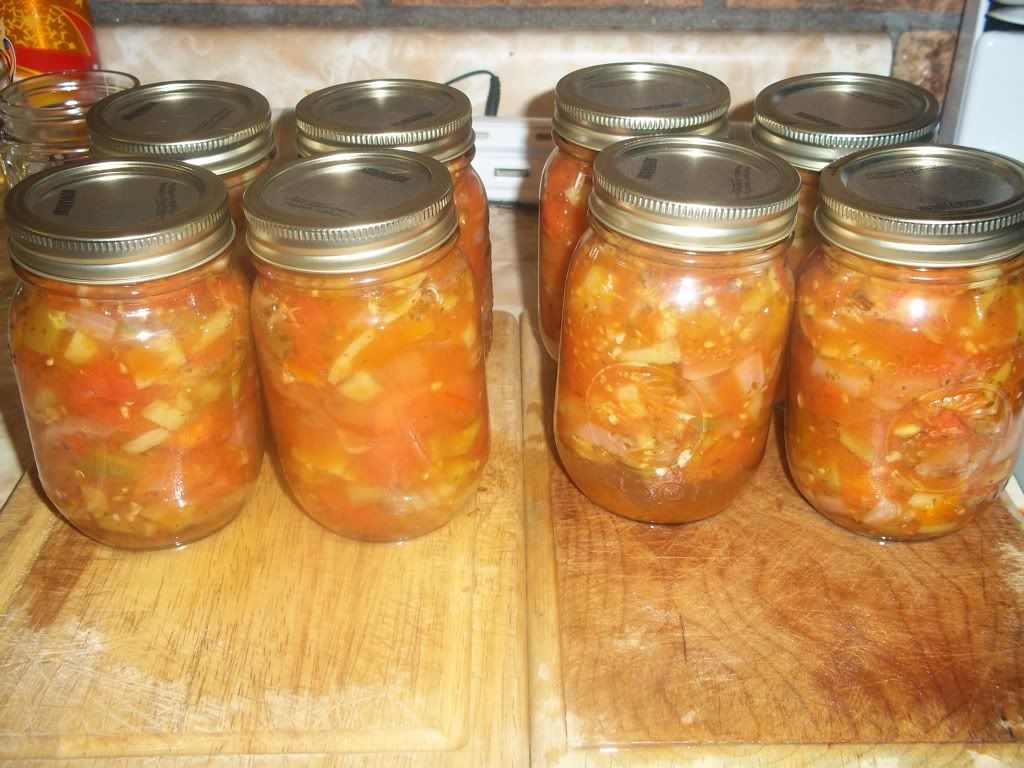 I know I should be doing pickles right now, but finances will not allow.. so I will just have to wait on those.. hopefully I can find some good pickling cukes around the 15th. It would also be nice if I could find more ontario garlic for pickling them... Tried out Music Garlic today.. it's got a nice mellow taste, I must say I prefer it to the chinese stuff. Used one clove, gonna plant the other three and hope I don't mess them up.. I have a horrible track record with garlic. I may also dig up some wild garlic and add that to the garden just for kicks this fall too. Anyhoo.. that's all I've got for ya tonight. Hope all is well in your world.