home sweet home
We made it home safe, tired, sore, but safe.. The cat was kinda mad at us for leaving her home alone so long and hasn't yet spoken to me other than to ask for some of my dinner last night.. however, she DID get in a welcome back cuddle with George....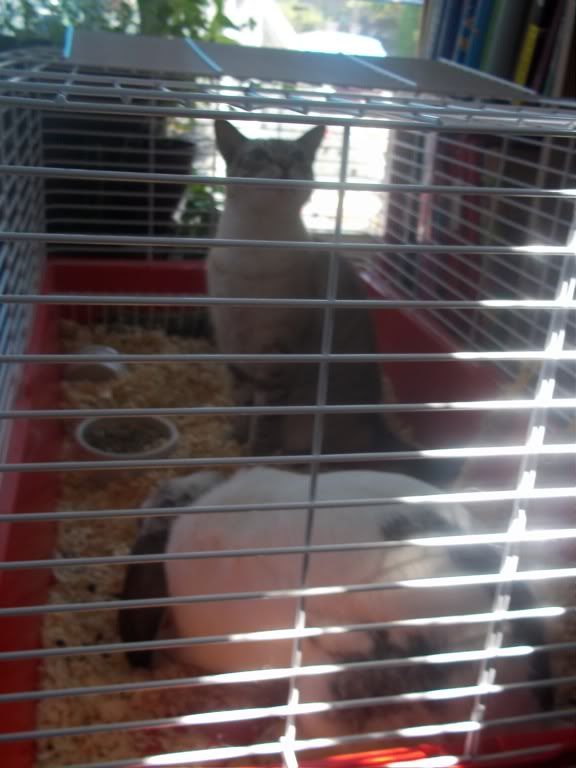 No one put her in there.. she was just found cuddling with the bunny.. hopped in the open door all on her own..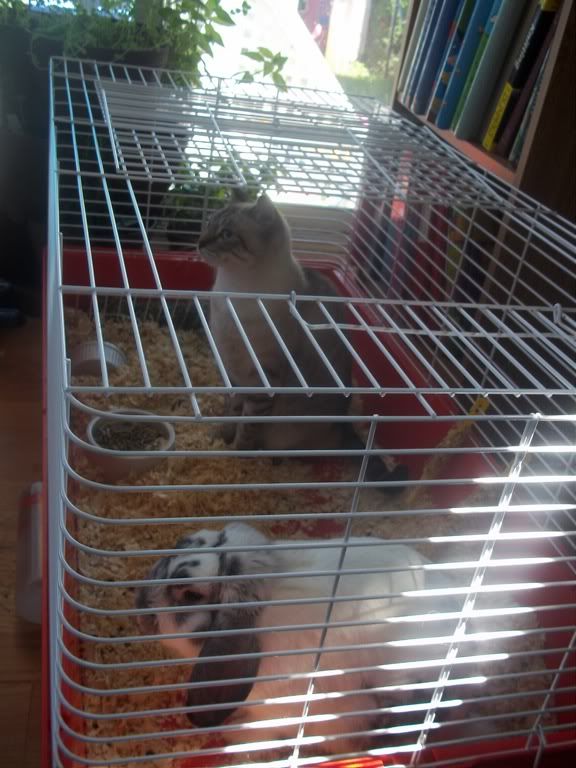 To make up to George that we had kept him in a smaller cage all week I gave him an offering of corn on the cob.. he was pretty happy with that.. but still seems a bit mad at me and pounced me when I tried to take the shavings out of his feed dish today.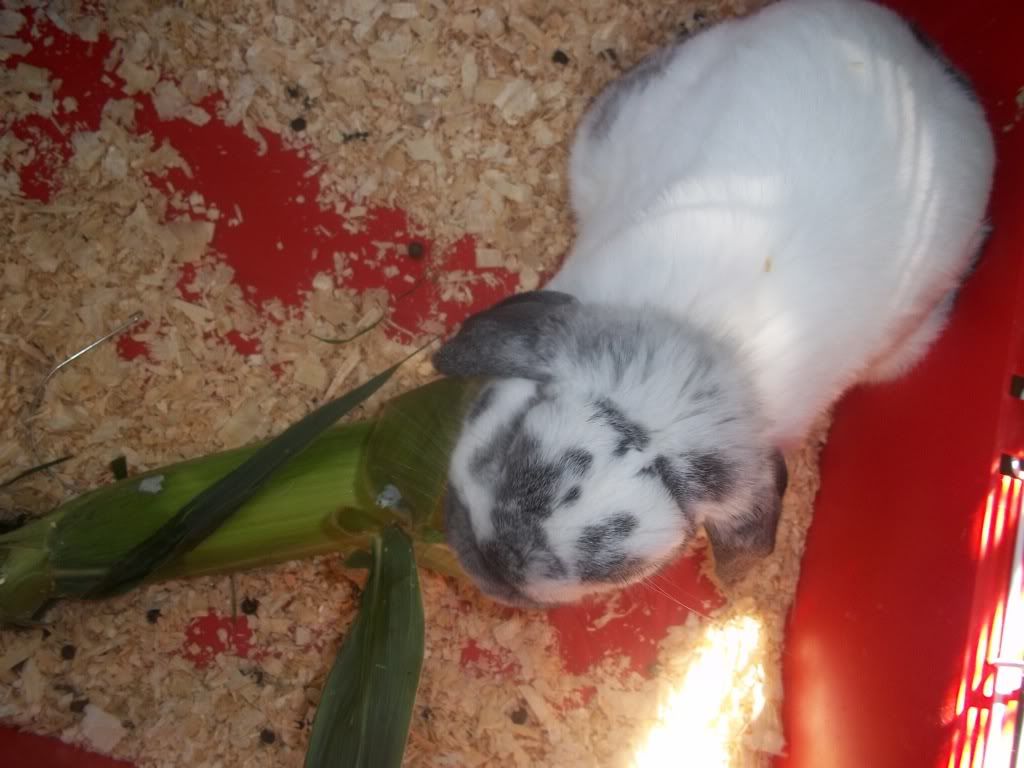 mmmm bunny likes corn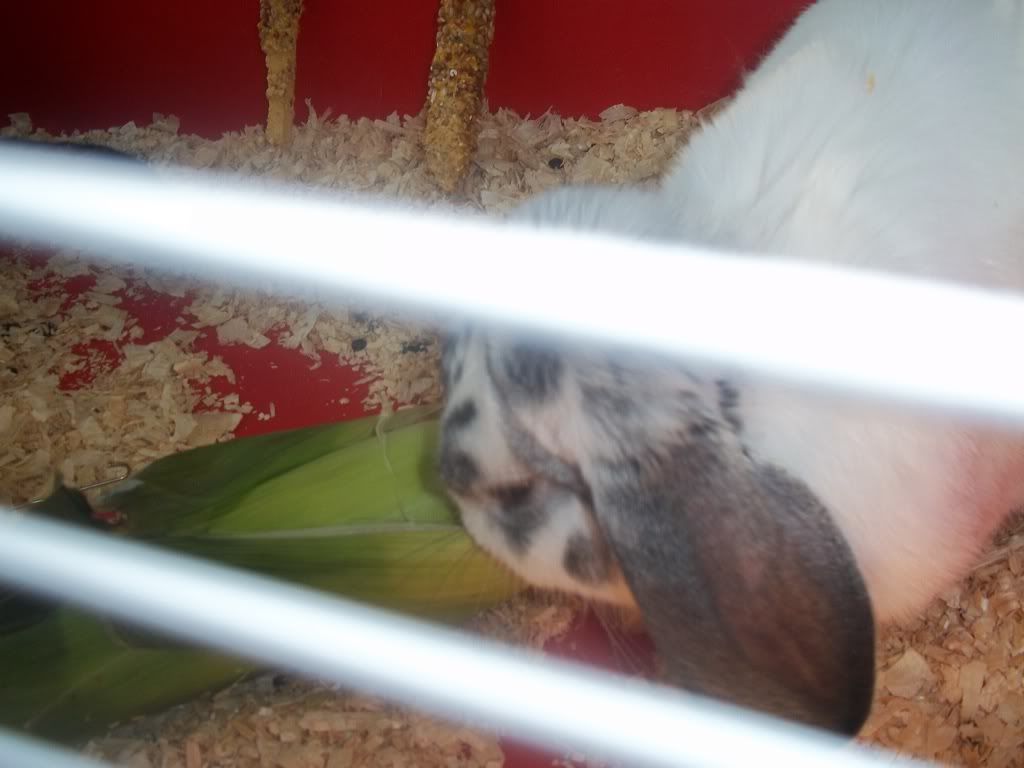 The main problem we found when we got home was that this little imposter was living in our roof.. not cool.. see him staring at me with his beady little eyes? He's out now, and the hole is boarded up for now.. gonna have to do a real fix of that at a later date...when we have some help with it.. neither of us is quite handy enough to take the roof apart and put it back together without messing up the house.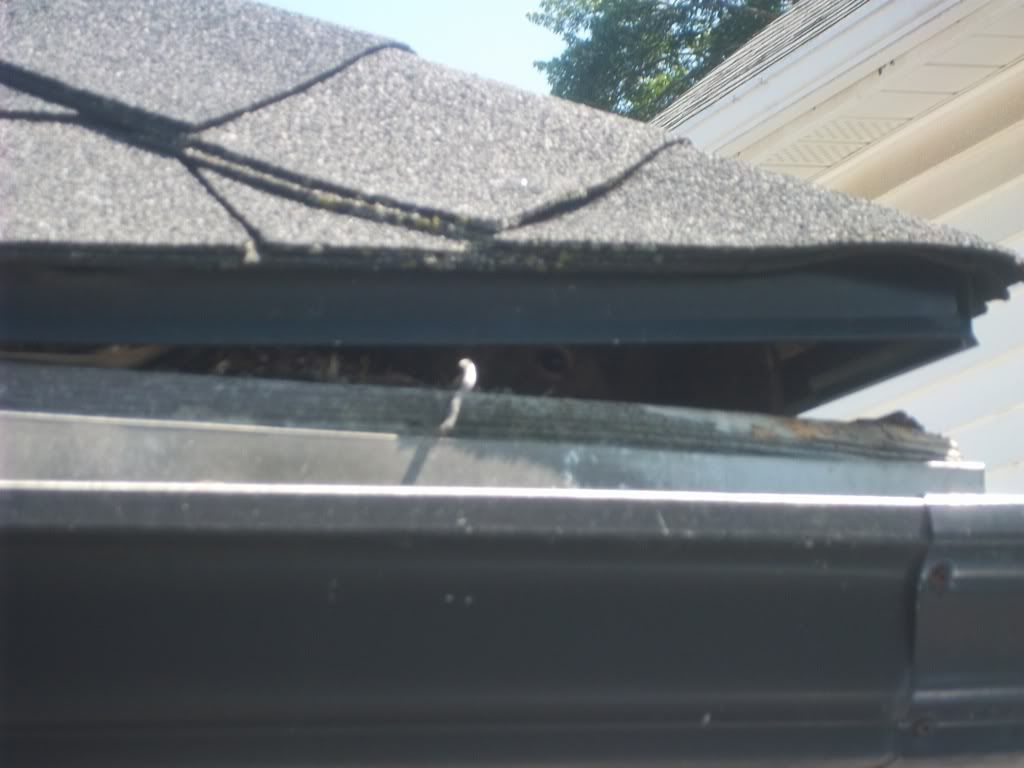 Now.. coming back after 5 days away to my garden is always a slightly intimidating thought.. it's always better to keep up with things than to let it get out of hand.. Also I had the need to get pickles done while I can still get them.. don't want to spend a year without pickles.. So on my agenda when I got home was to can the stuff in the garden (salsa) and to make pickles.. Normally a year's worth of pickles is about 4 hours work and salsa is pretty time consuming because you have to chop everything so little and get the super hot seeds out of the peppers and all... So I figured we'd finish up some time around bedtime... no biggie.. then Matt came back from his quest to find me more lids and screw bands.. with a bushel of tomatoes.. So, we added on making up a batch of tomato sauce (also time consuming) and stayed up until 3 am making THIS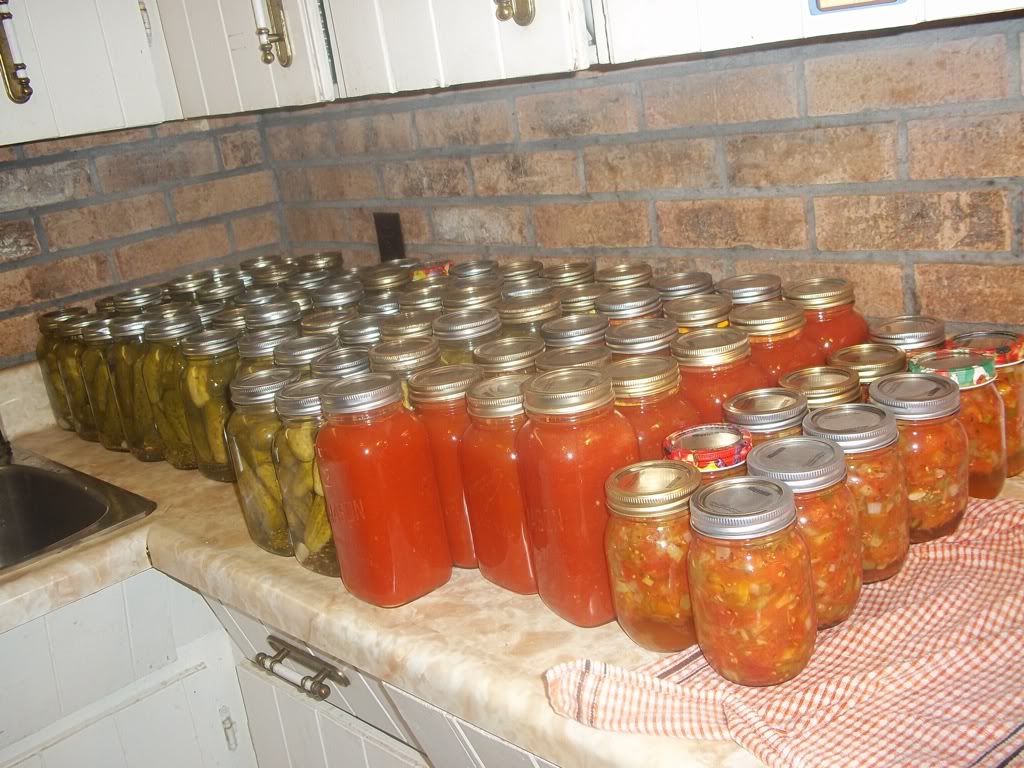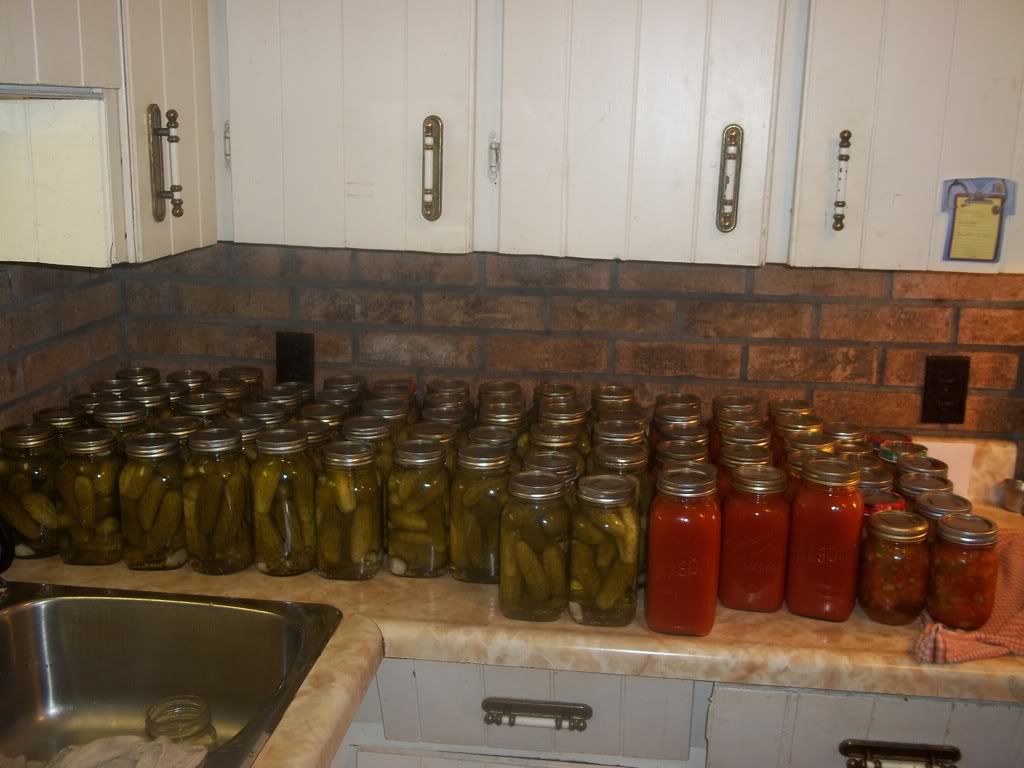 So, a fairly productive day... Today I did mostly nothing... got some new shoes because my feet were really starting to hurt in the old ones.. got the kids new shoes.. got matt new shoes.. got some sushi at the grocery store.. and some groceries.. checked out premier fitness, gonna have a 2 week free membership there that Drew won by being "Male Athlete of the Day" on a school trip.. should be fun.. gonna go swim there tomorrow. I'm kinda excited about going there for the last two weeks of my summer.. I hope I can handle the temperature of their pool, I hear it is kept at about 80-82 and I am used to a pool at 86-88... but this one has a water slide and sprinkler feature so the kids can play in that while I do laps. After we checked that out we went for a swim at the hotel and now it's bedtime.. I hope you had a great day too, feel free to comment what you've been up to and give me some ideas of what to do with the rest of our summer.