July 15 2011.. well.. it's a day.. lol
So.. it's been an interesting day.. not going to get into detail about my personal life today.. so onwards!
My friend Rachel and I took the kids and picked some wild black raspberries out by Queenston Heights two days ago. These things are an absolute pain in the rump to pick... but this is my favorite jam of all time, so every year I find myself covered in scratches and mosquito bites in search of more berries to make more of it. I was impressed it only took us about an hour to pick enough berries, but also shocked at how dried out the whole berry patch was.. I wish it would rain.. it's been 3 weeks and then some..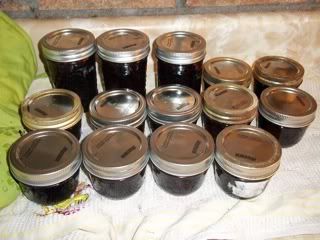 Out of the garden for dinner tonight... BEETS! I've got at least 4 varieties here.. they are getting chopped up with some carrots and onions and thyme with olive oil, sea salt and fresh cracked (4 colour) pepper... the beet tops are being baked in with some chicken.. and on the side.. my favorite starch.. basmati rice :) I'm kind of excited to see how they will turn out roasted because I've never had them any way other than pickled before.. but I know already that I love beet tops, and I'm impressed how much of my garden is being dedicated to beets this year. They're such a nice fast crop and so easy to prepare. Today I also planted my seeds from Linda Craigo at Tree and Twig Farm for the coast to coast beet competition. I am hoping that my generous additions of Alpaca poop to my garden will help me come out ahead here.. lol
And this is the most exciting part of my day... Color on my tomatoes! You have no idea how much I am looking forward to eating this tomato in a sandwich in a couple of days! This one is a Black Prince Tomato, which is (in my opinion) the best tasting tomato I have ever grown.. so I hope you can appreciate how excited I am about this little bit of color.