A girls Day out... with my bitty girl
So this morning the boys were picked up by Matt's Uncle Gene, they're off to the cottage until we meet them there this weekend... NICE!!! I get some time with my bitty girl.. So of course we started the day off doing girlie things and we both have shiny pink toenails now... no.. you're not getting a pic of that.. I'll spare you..
But next... we went for ice cream!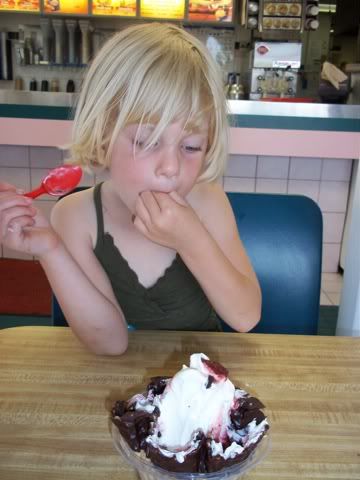 Finger Licking Good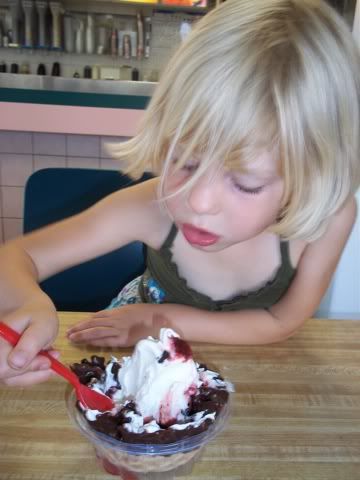 Chocolate Covered Strawberry Sundaes are not something to be taken lightly...
After the ice cream we headed down to Port Dalhousie.. The Early Years Centre Mobile Site was there.. so we played there a bit..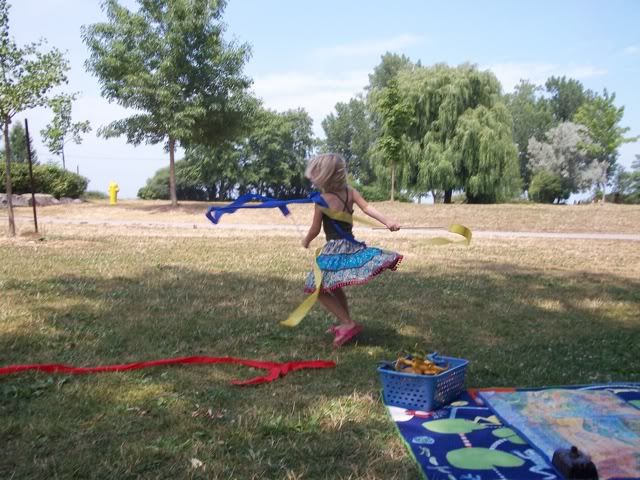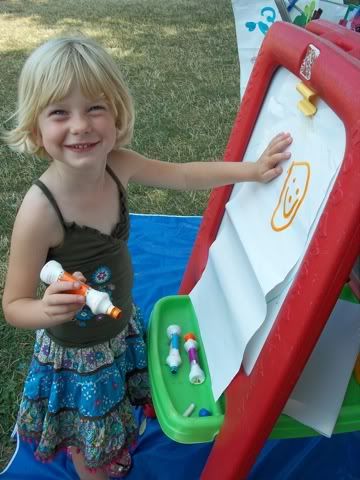 We also got interviewed by the paper about the heat... see the article
HERE
Then we went on the carousel twice..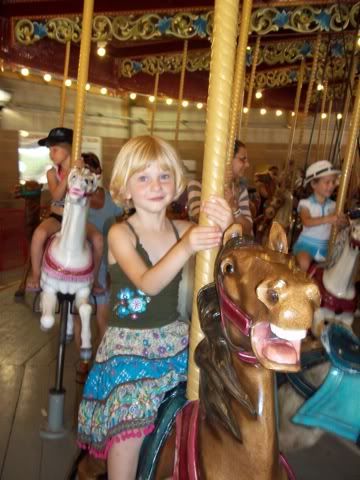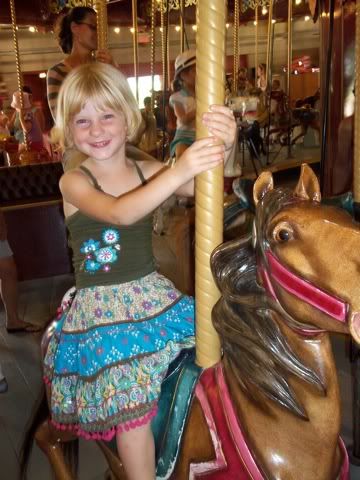 At this point we decided we were both way too hot so we headed to the hotel for a swim.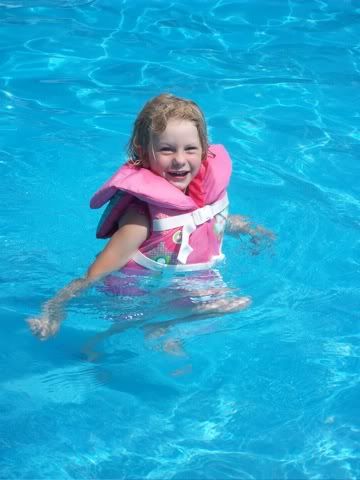 You'll notice she's touching bottom here.. I LOVE this pool!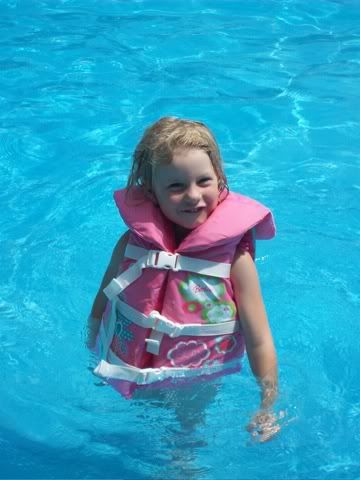 When we got home we found 3 ripe tomatoes in the garden...
Two Cherokee purple and one Ida Gold.. (yes they're ripe.. they're SUPPOSED to be that colour!)
Can you see the face?