strawberries, baby goats, and freakish geese
So I've finally uploaded the pictures from our little trip to Happy Rolph's on monday.. also I have some pictures of the strawberries we picked today from the garden.. I can't wait to make something with them once Matt gets home to go buy me butter!!
For those of you who don't know, Happy Rolph's is a free petting farm just outside the city where we can go see all kinds of different farm animals and ducks/geese. They have goats, horse, pony, llamas, sheep, pigs, cow, donkeys, chickens, bunnies, and a pond for ducks. It's a great place to take the kids for an afternoon as they also have picnic areas and a playground. We discovered that we can be the animal's favourite people if we bring chicken scratch instead of the 25 cents a handful animal feed they have there.. the goats will leave you just plain slobbery and the cow will stick her tongue out so far you're amazed it will fit back into her head! (seriously.. it was like a foot long!) I even managed to feed the llama's for the first time ever.
I'm pretty amazed how many strawberries we got from the garden today, considering I thought I picked them all two days ago. I've also decided to let them take over my flower beds as they are much more tasty than my other weeds.
So here's some pics
Crazy Geese.. some of these are hybrids between a meat goose and a canada goose. They are so frickin cool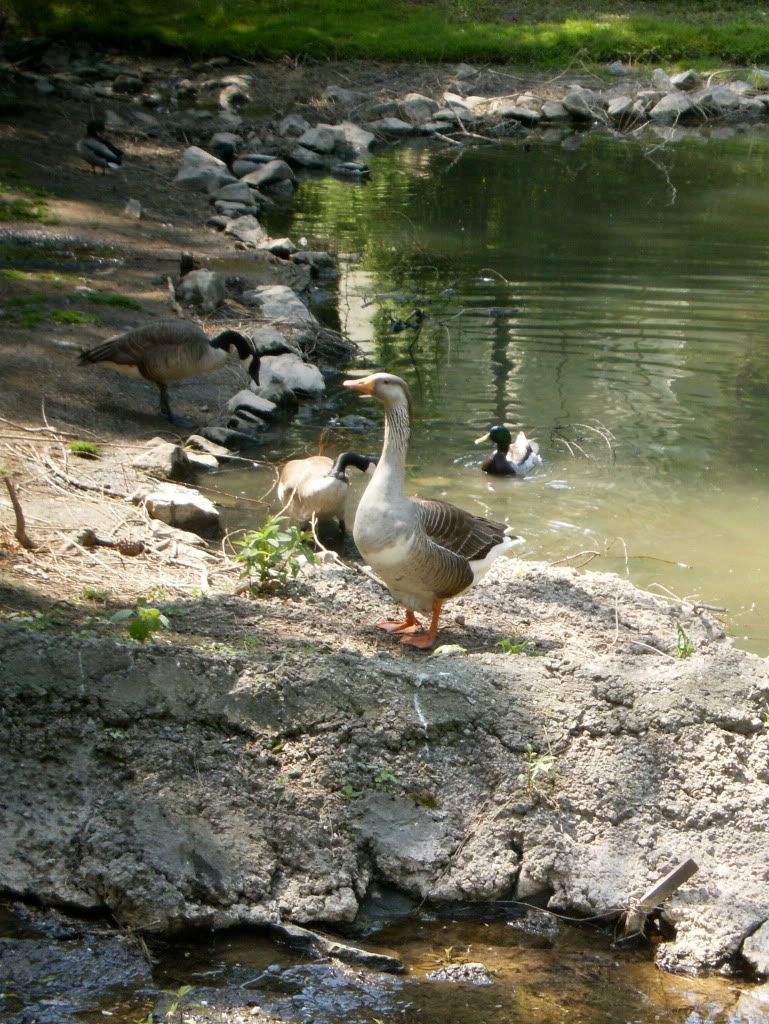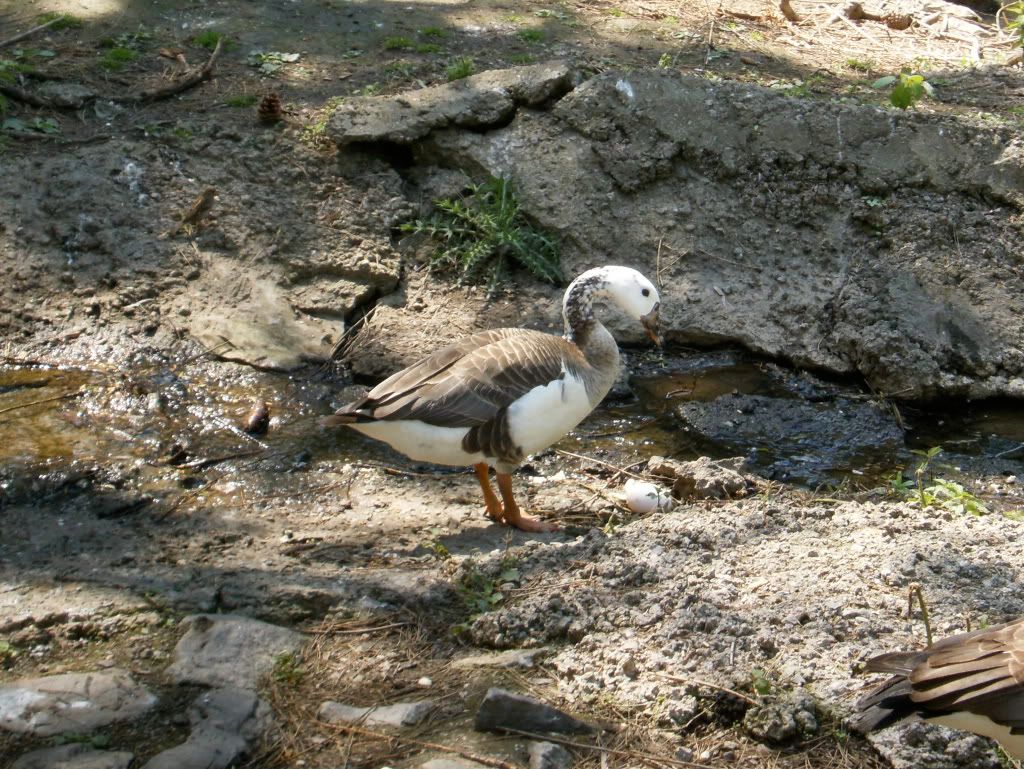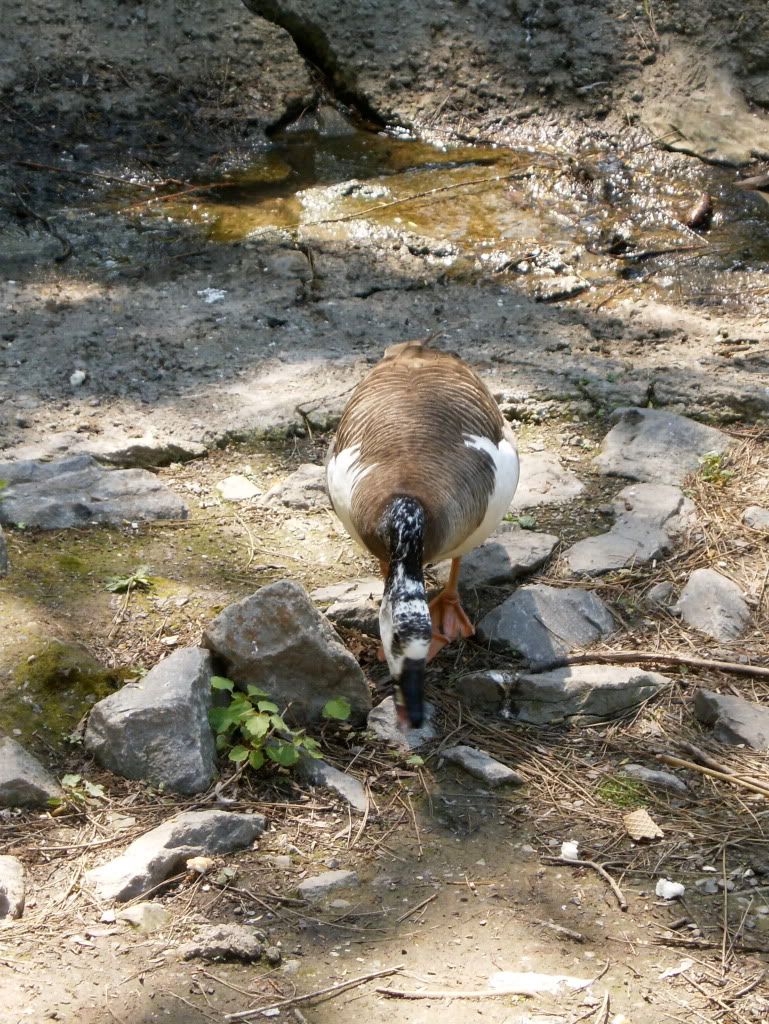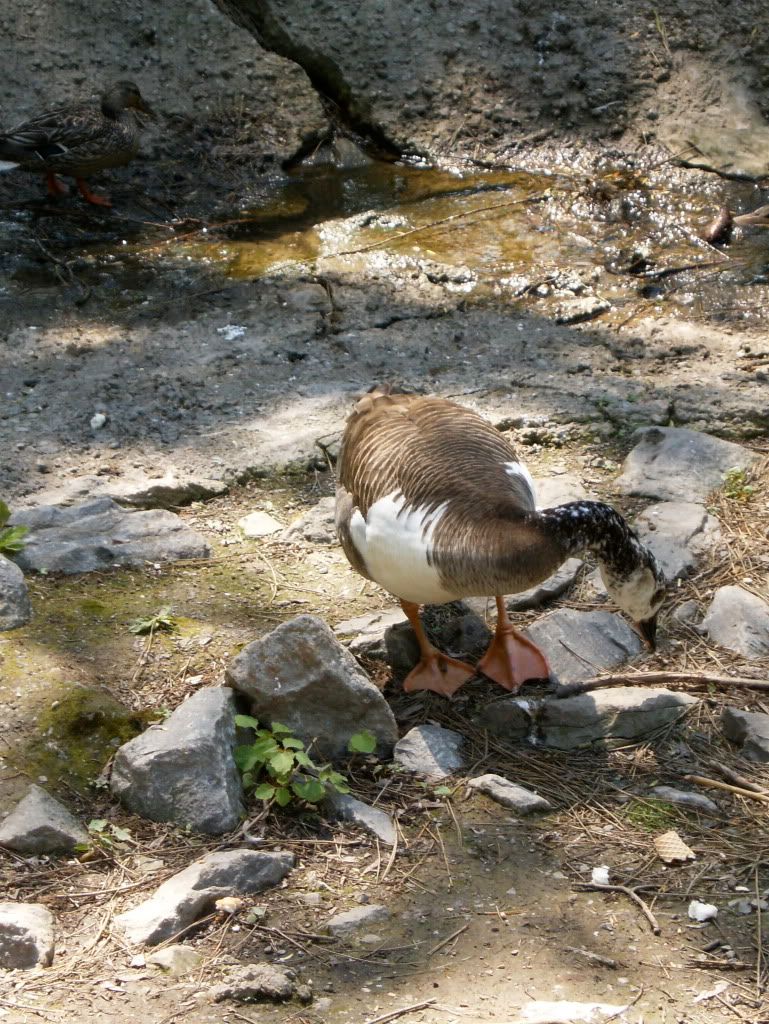 Some cute little fishies.. they were shiny and were glittery.. but you can't really see it in the pics.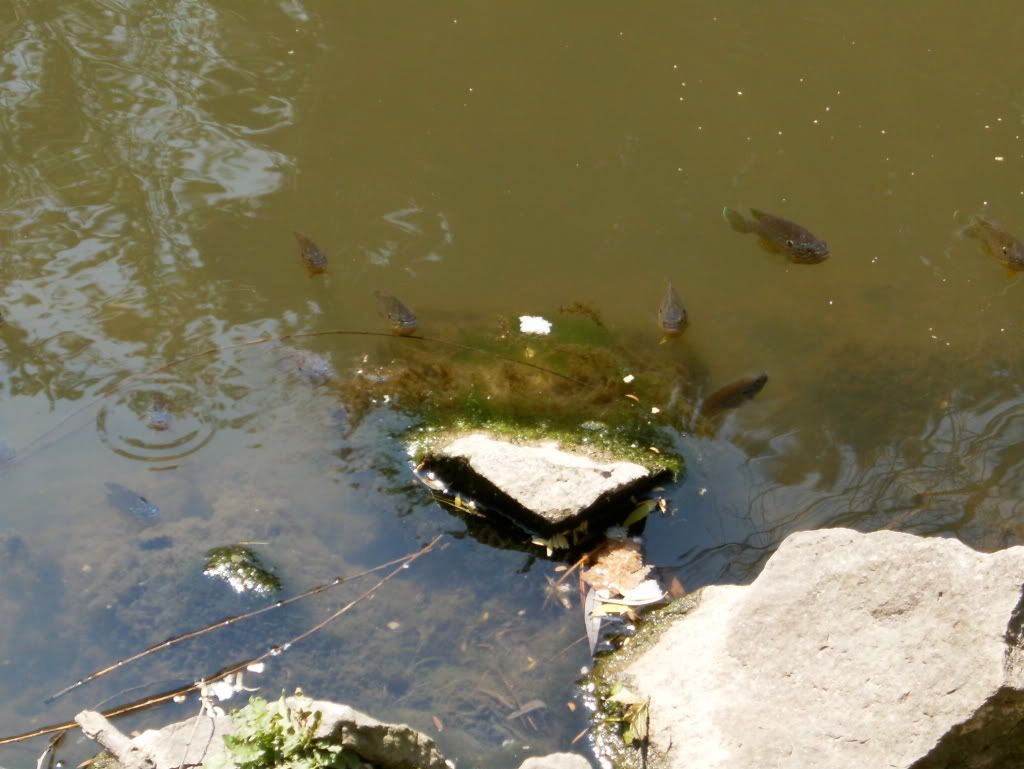 and some shots of Andrew in the playground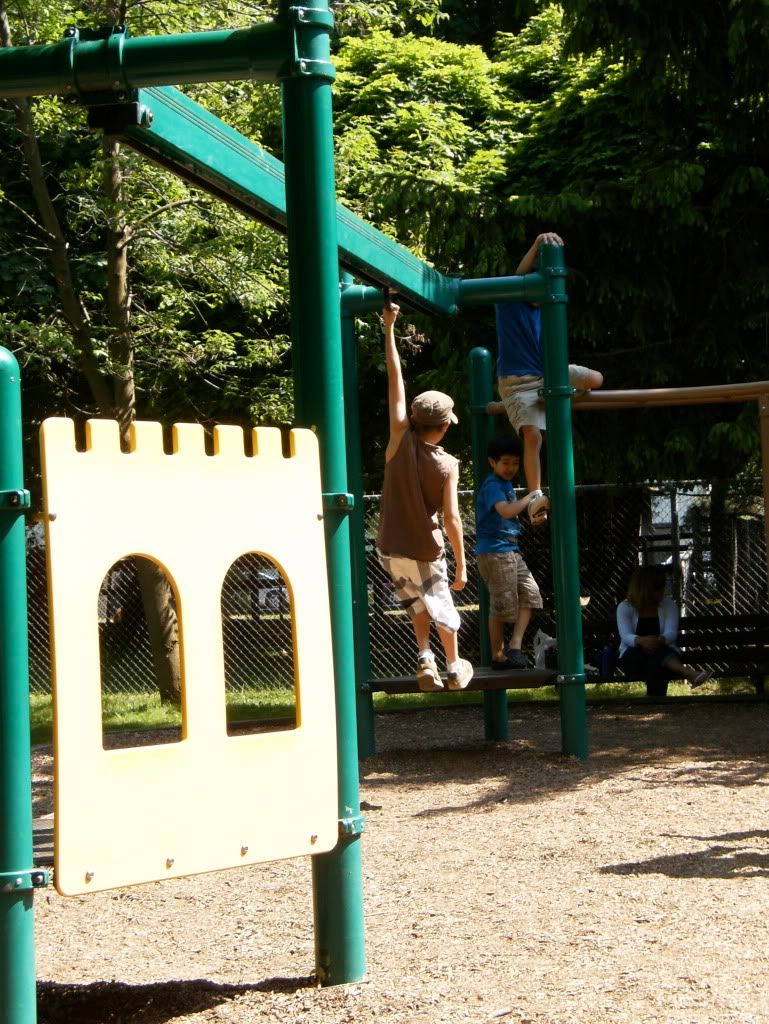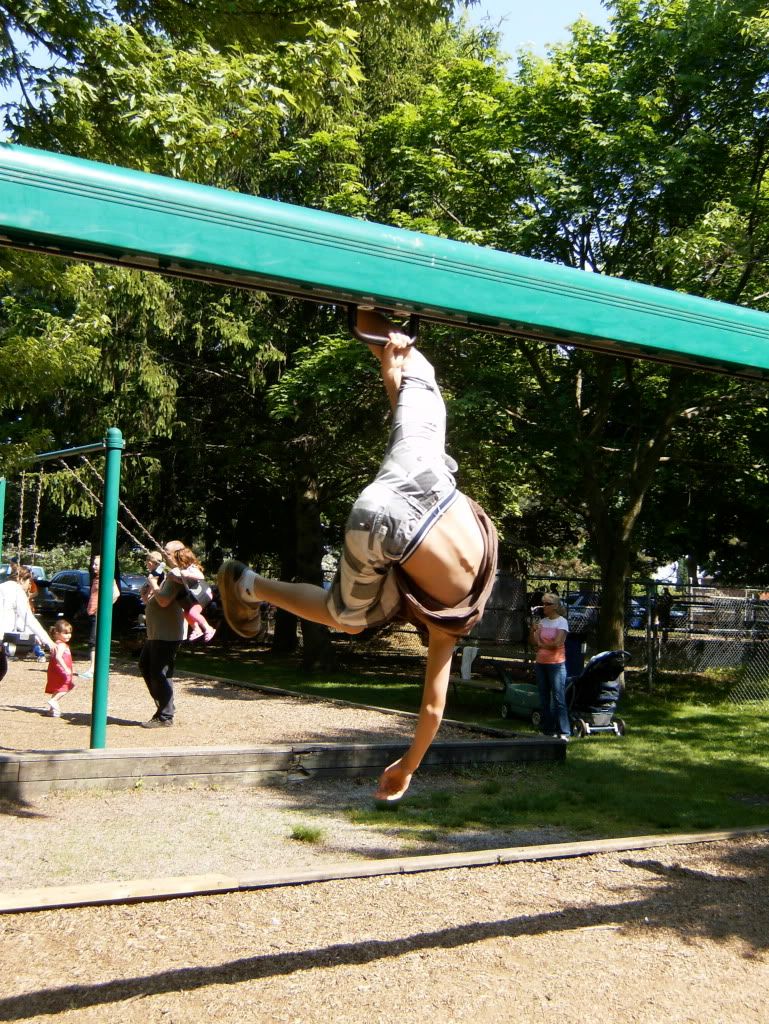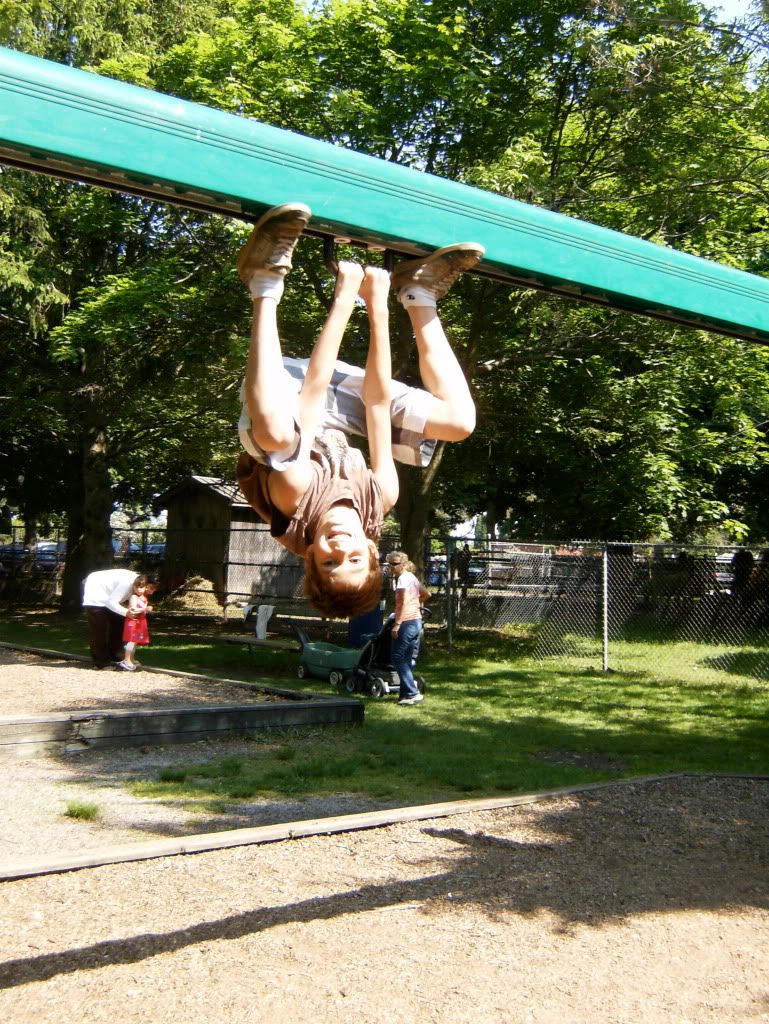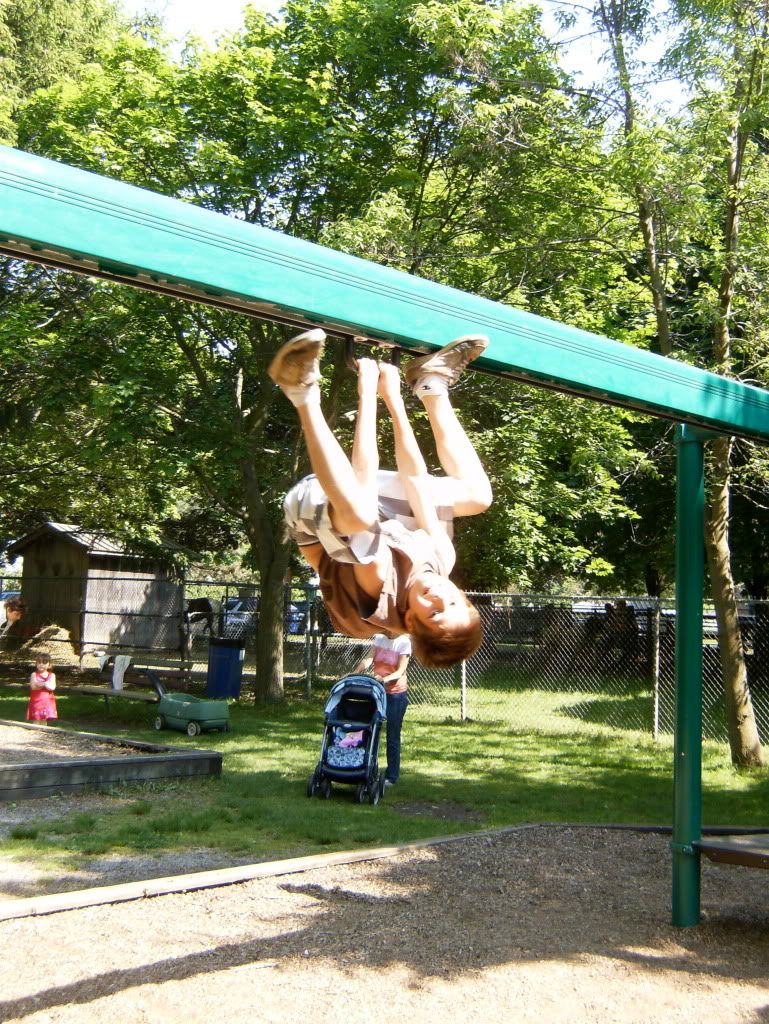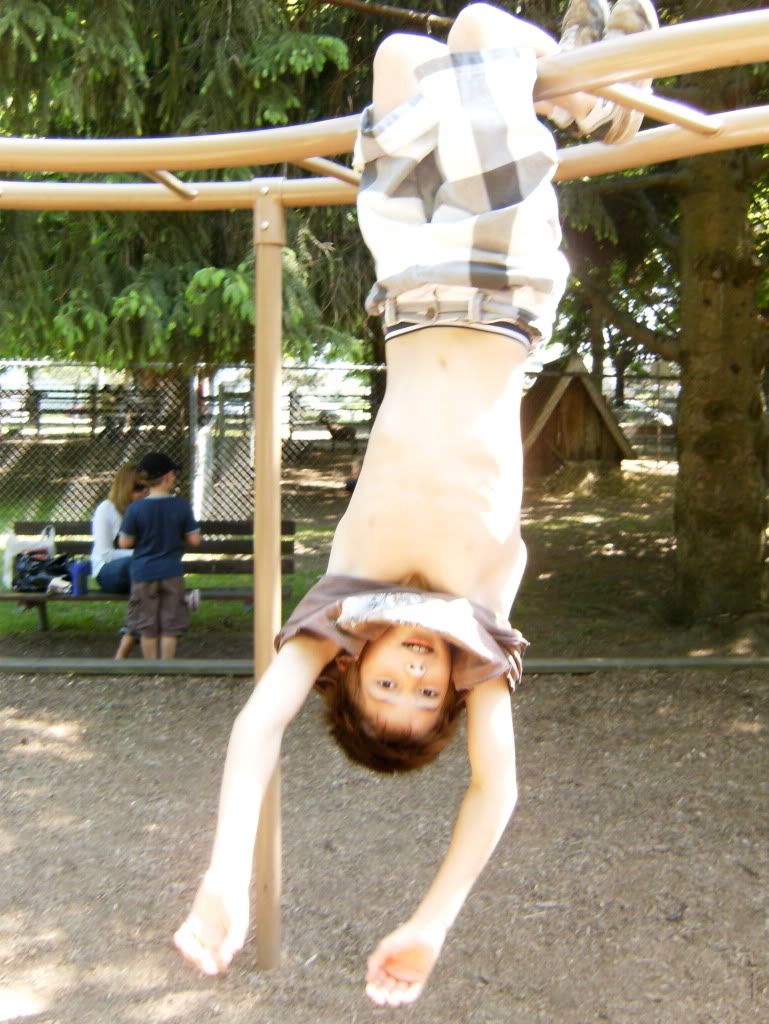 These little babies were head butting and everything.. it was so adorable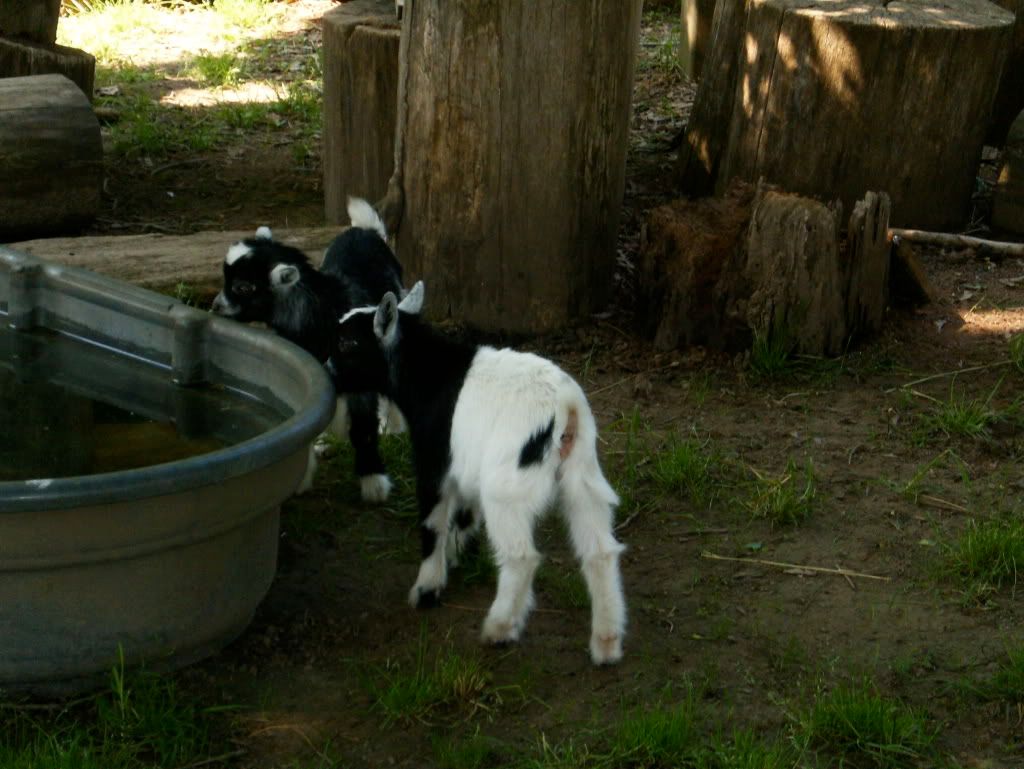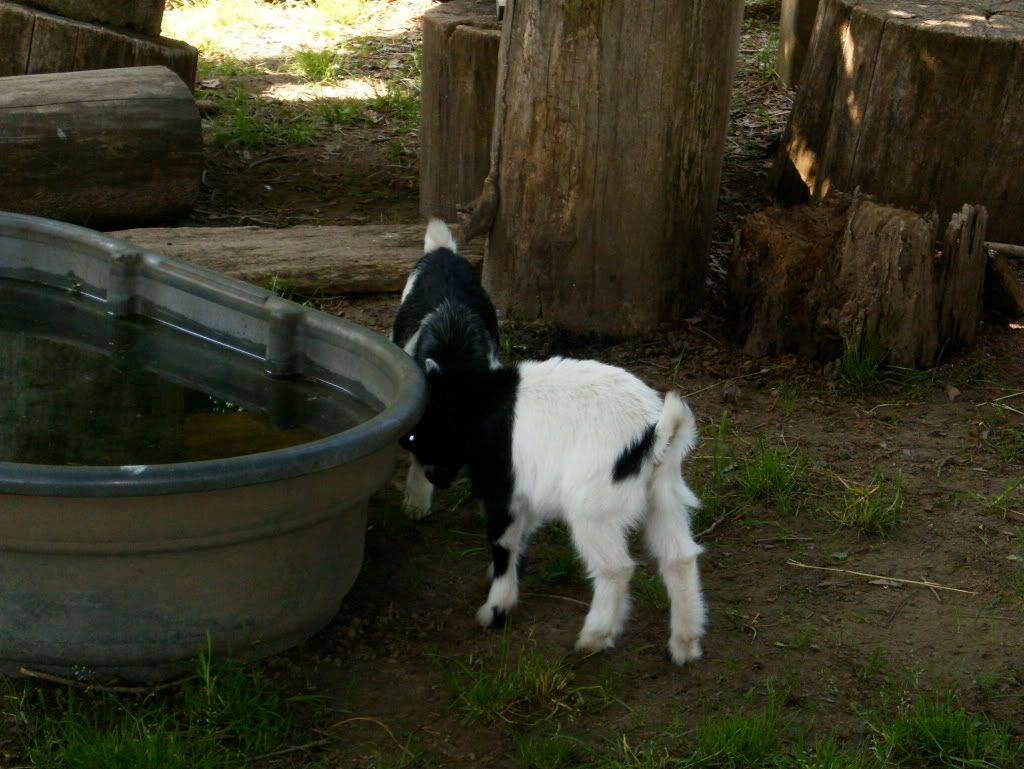 and here's today's strawberries and some shots of the boys in the garden. Joey likes to weed the path. I can't believe how many strawberries we got today when I thought I had picked them all two days ago! Looking forwards to baking something delicious with those! They are SO tasty!