it's kinda funny how many times I try to photograph this baby and she's figured out what the camera is.. so now most of the time I try to take her picture it ends up with her reaching to steal my camera...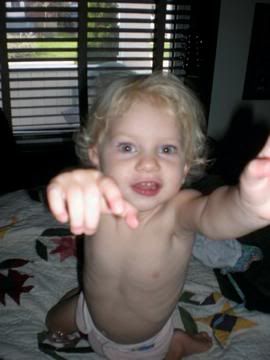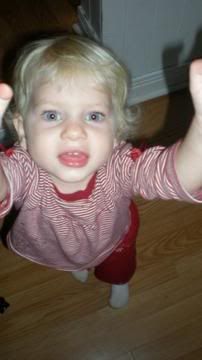 or I can try giving her a camera too.. but then I end up with this...
Got back Drew's school picture proofs... not sure if I'm going to order or not this year..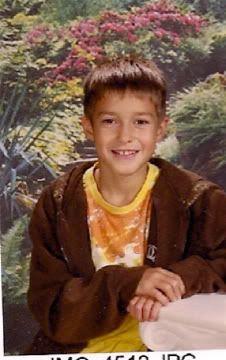 Got this shot of Tisha while waiting outside for Drew to finish up his gymnastics lesson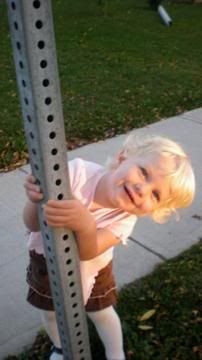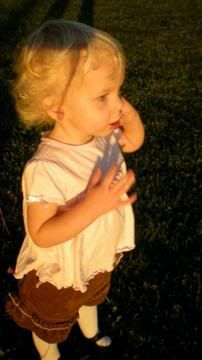 We had a rather exciting trip to the pumpkin farm today. It was my first time going to this one and we had a ton of fun.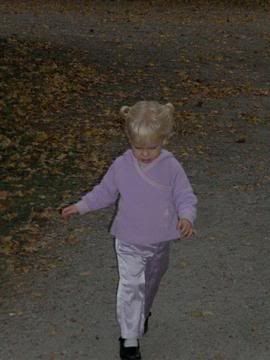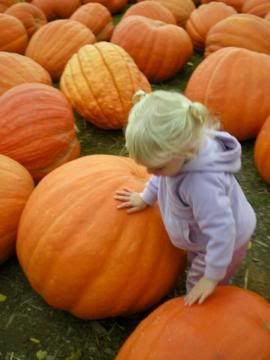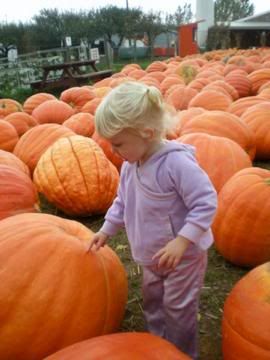 she HAD to have a rubber ducky!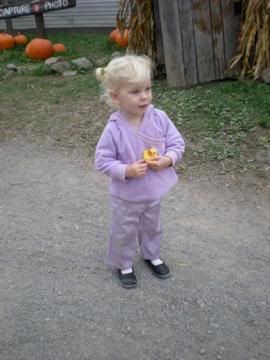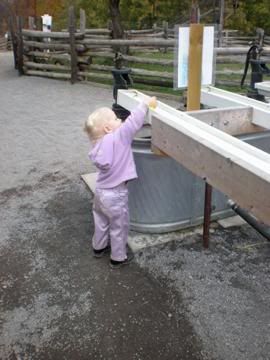 and the baby goat was soooo cute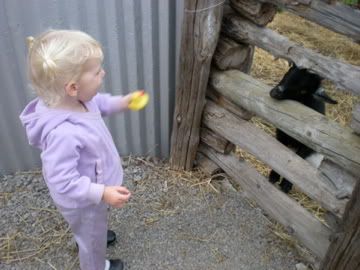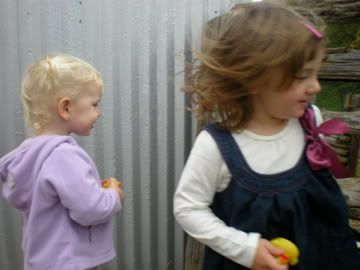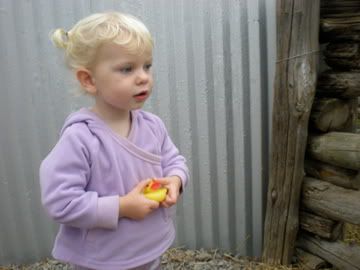 he was especially fun to race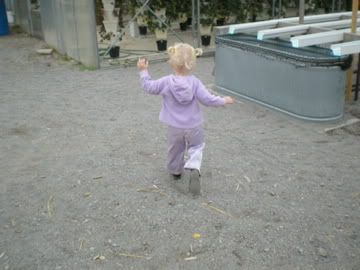 and the girls had a blast jumping in the straw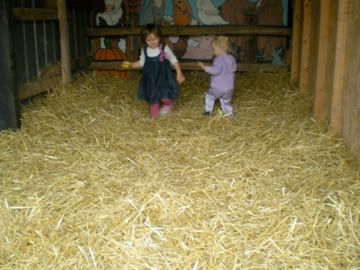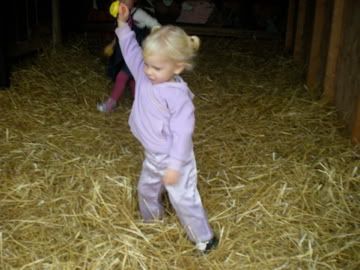 Tisha LOVES rabbits...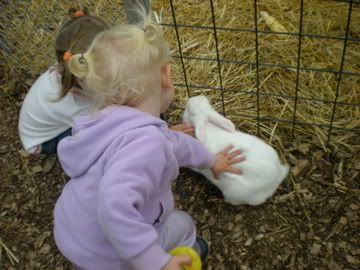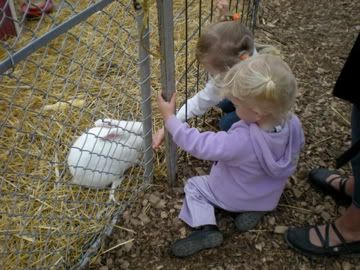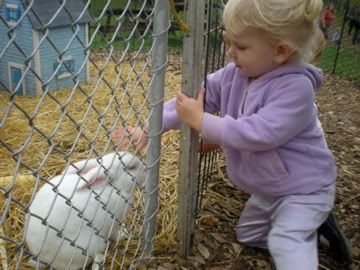 I love the alpaca.. they're soooo cute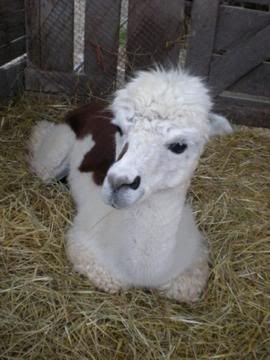 The singing chickens had Tisha entranced..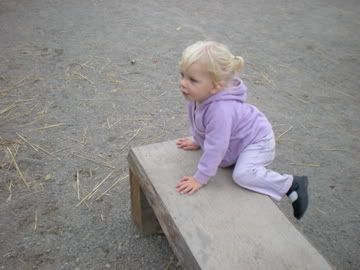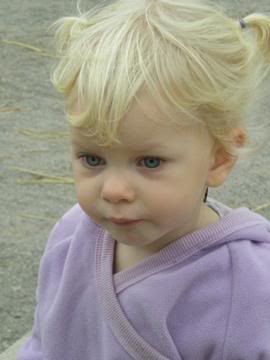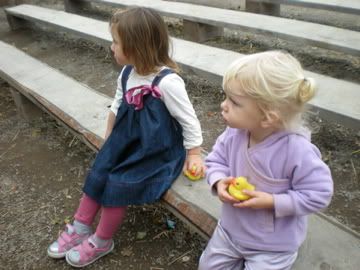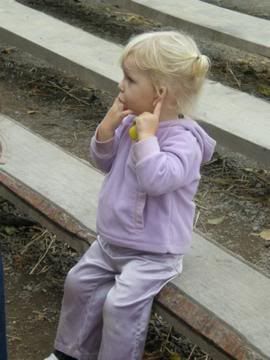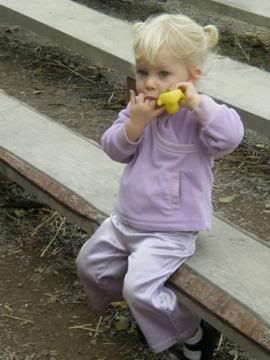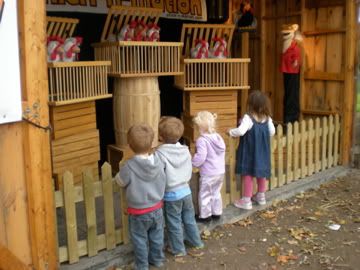 and Tisha just HAD to have a baby pumpkin.. they're so cute