december 11.. sorry it's been so long.
It's been a bit of a busy month.. I think it has for everyone.. being December and all. We've got most of our christmas shopping done.. yay! and a full schedule for the holiday season..
we've already been to our first and second christmas parties... no pics of the work party.. but here's some from the motorcycle club kids party!
here's joey being a silly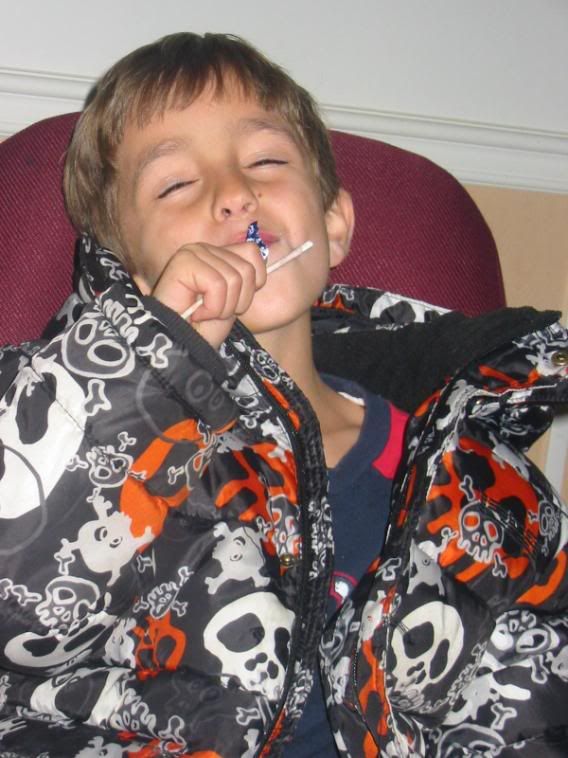 another very silly pic of joey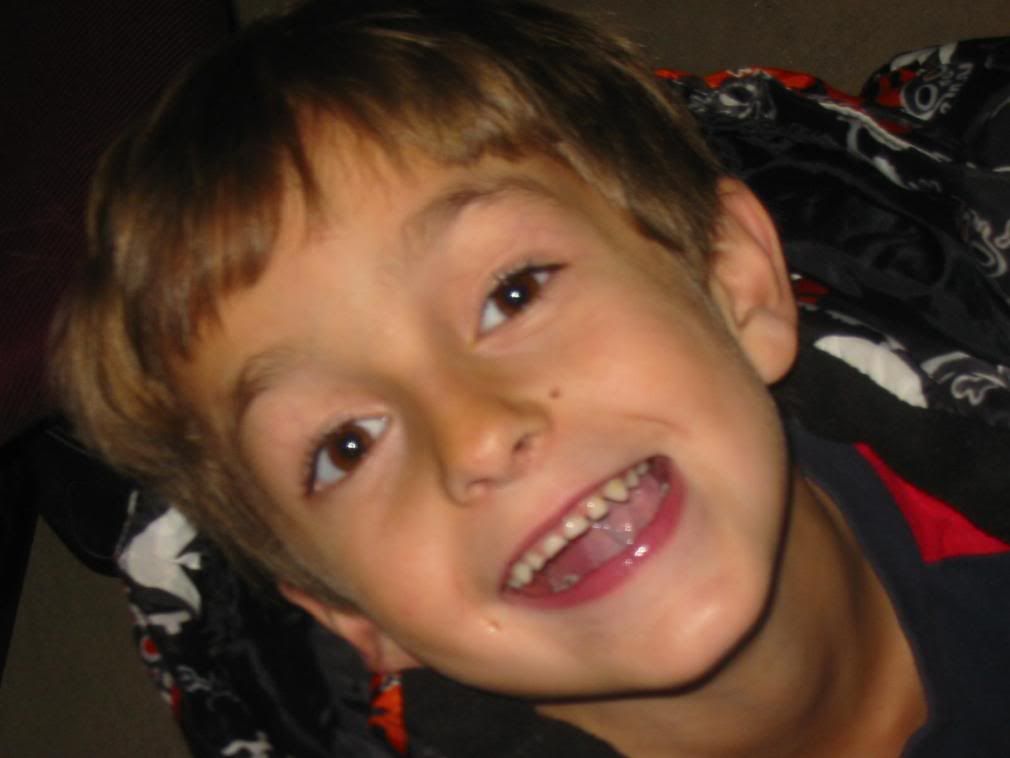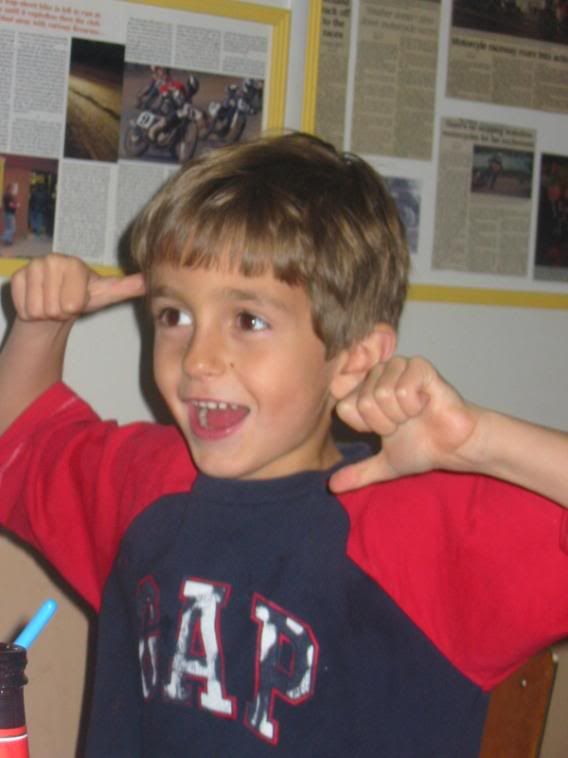 my hubby Matt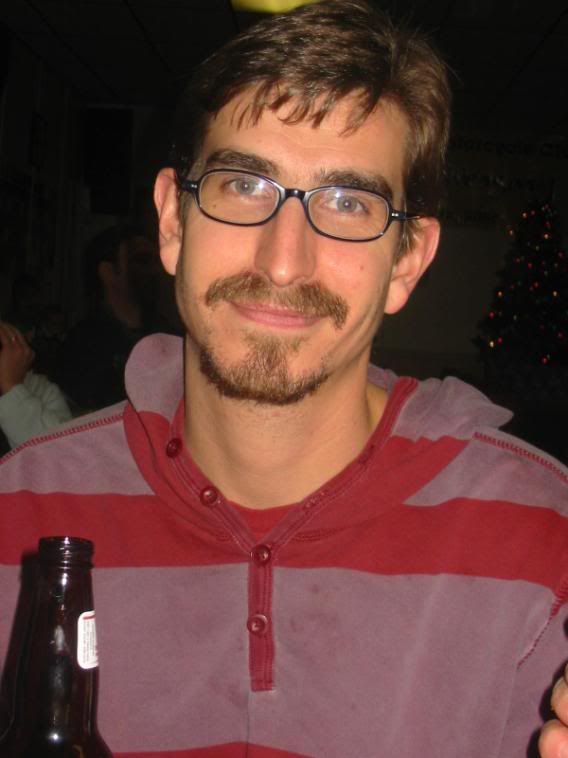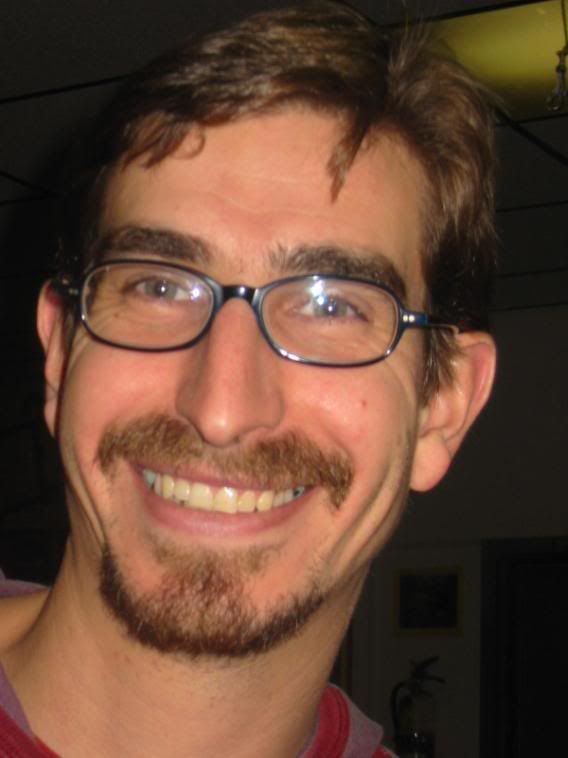 some of me..!!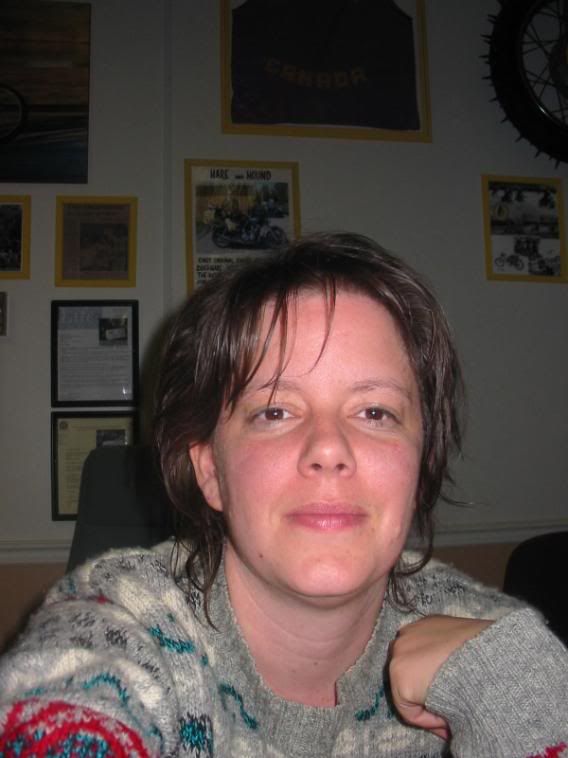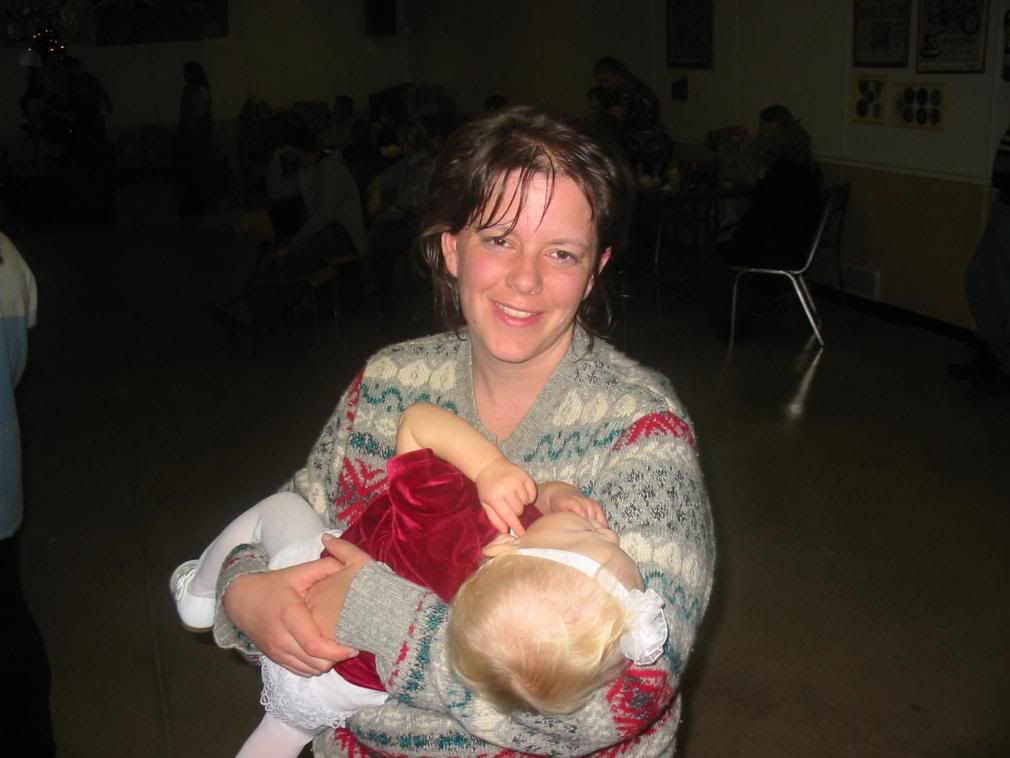 my beautiful niece kate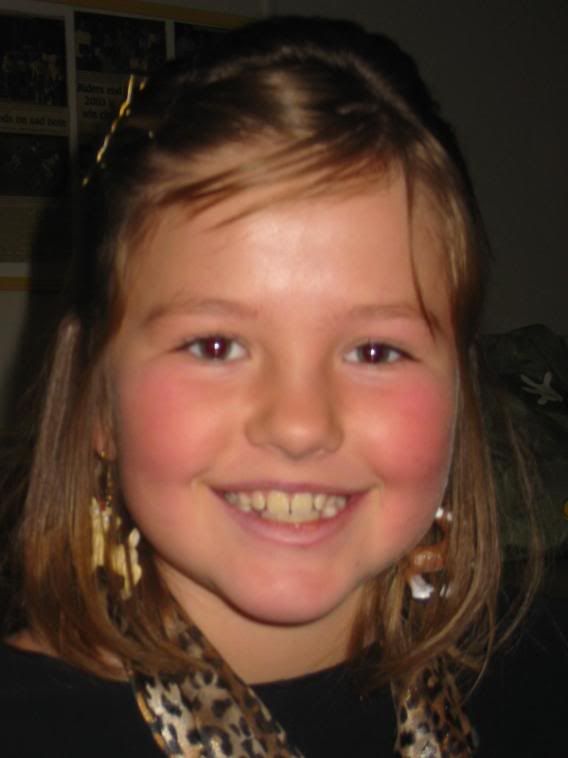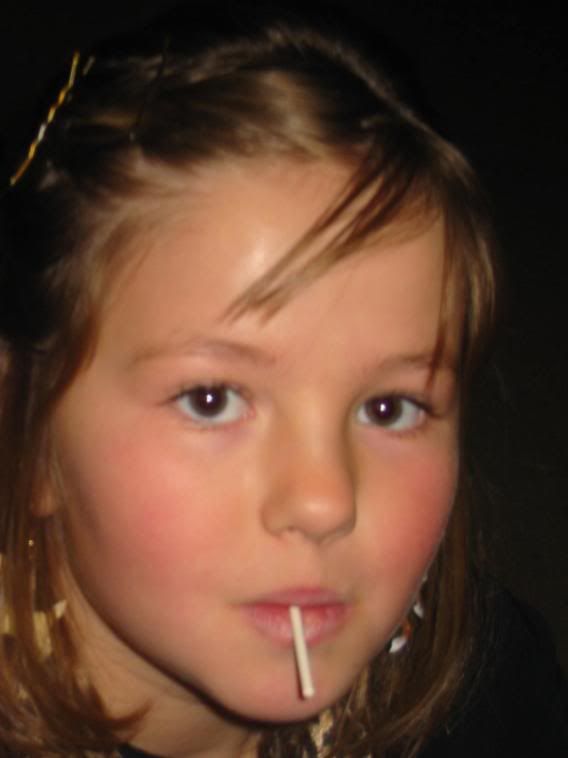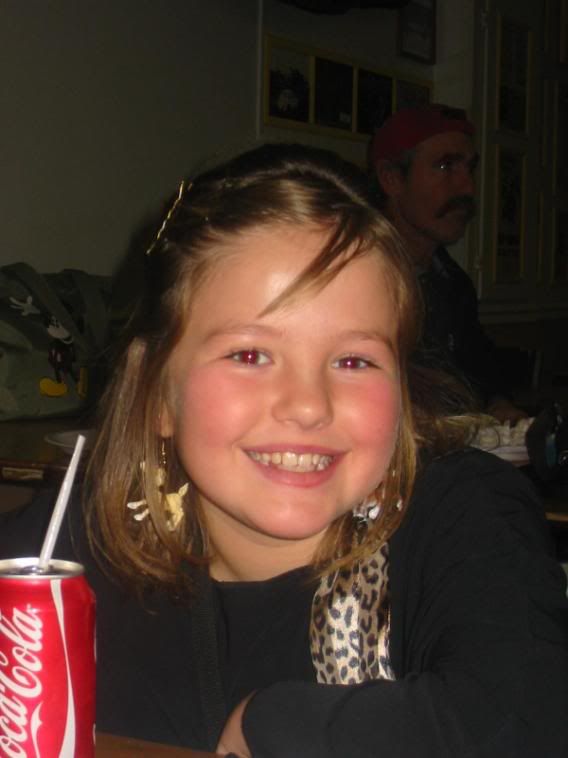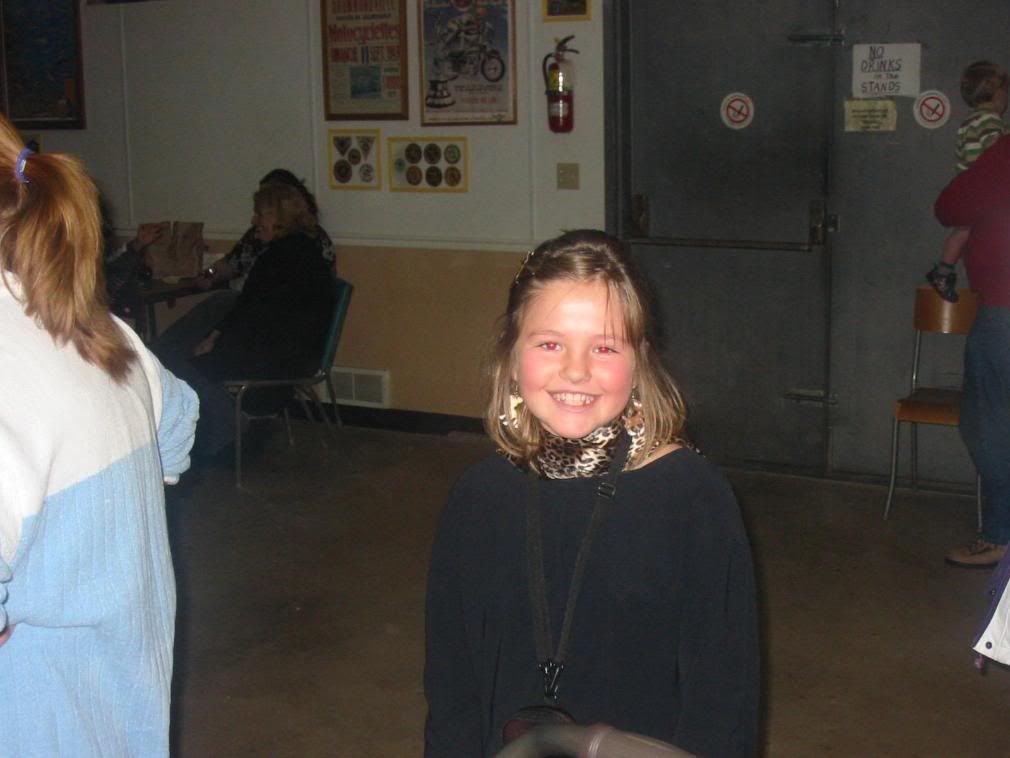 and my nephew alex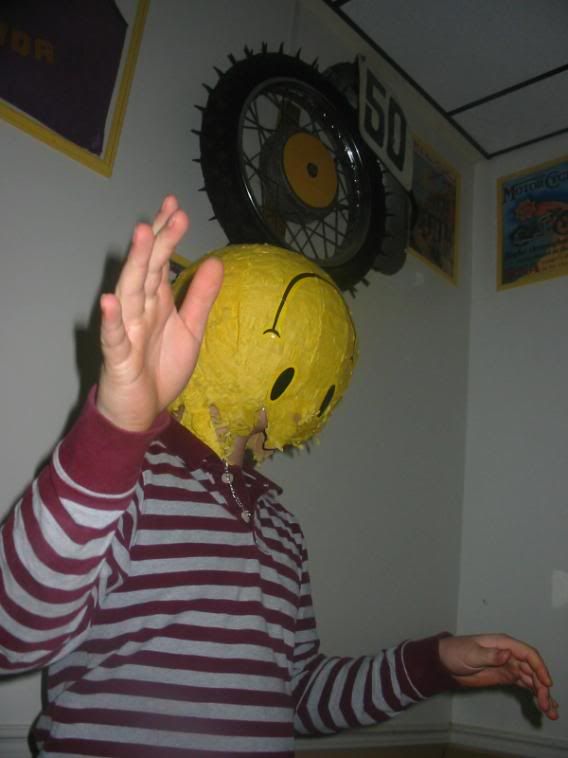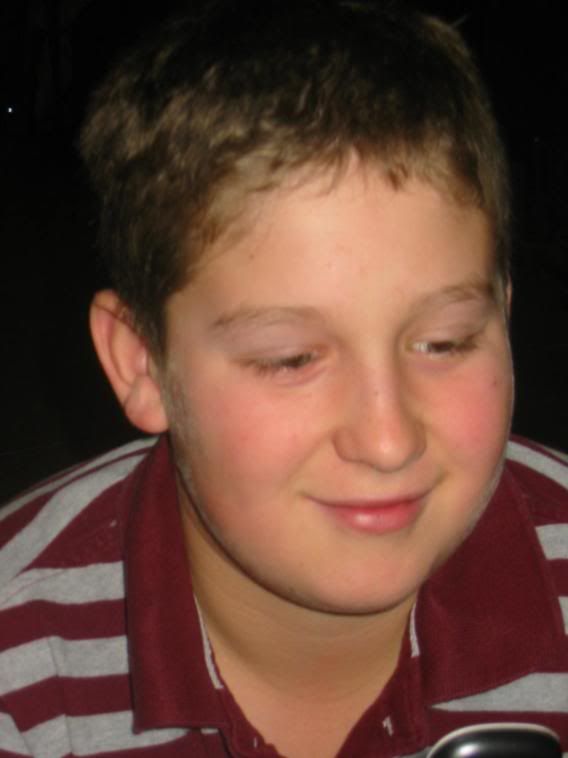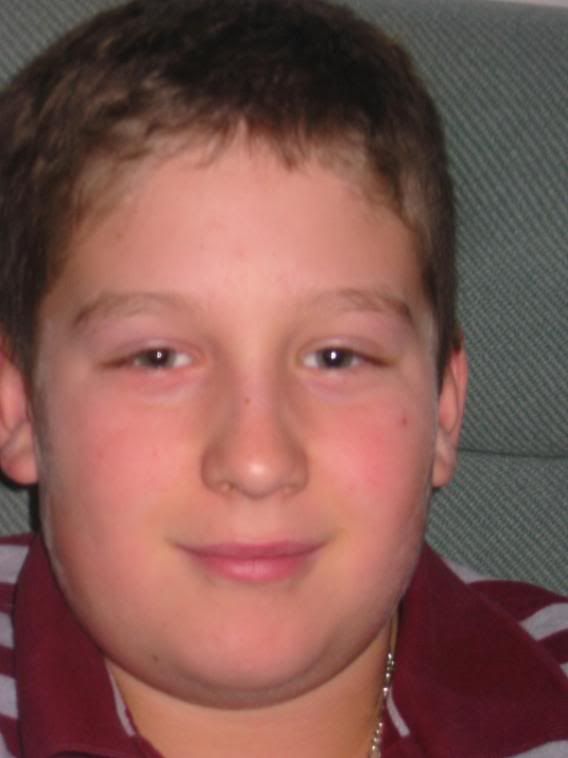 Tisha in her pretty dress..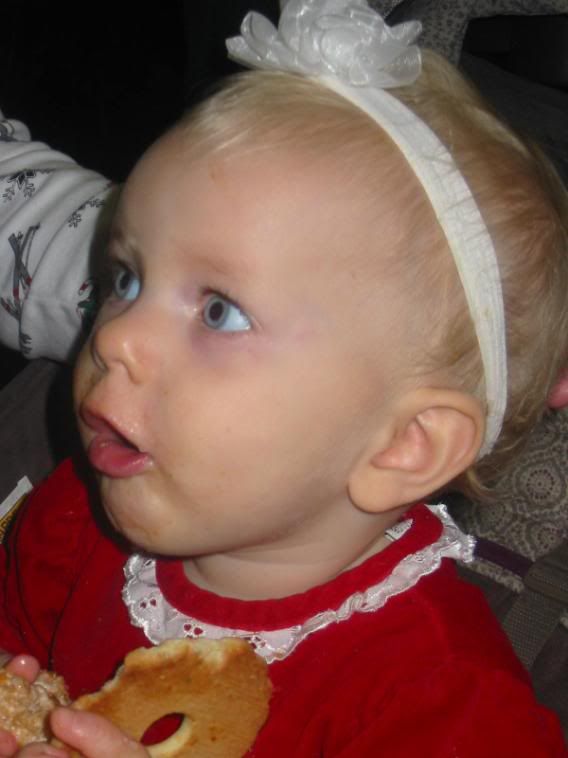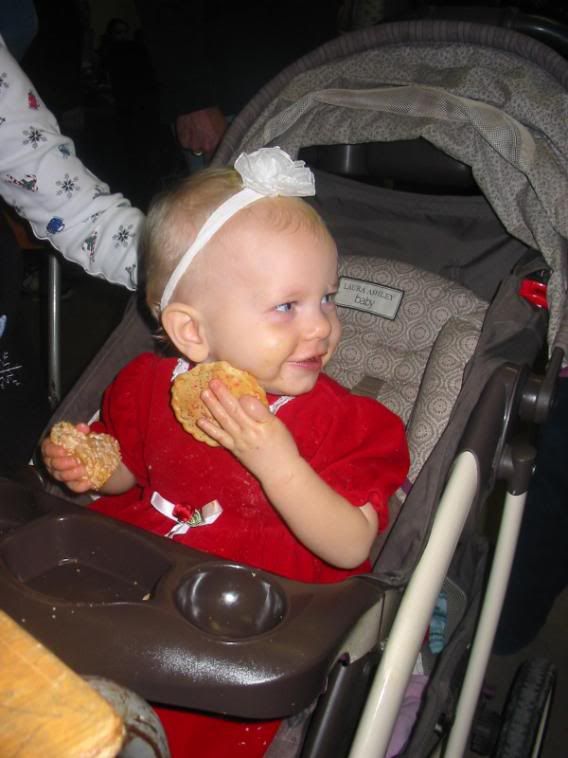 my brother in law Larry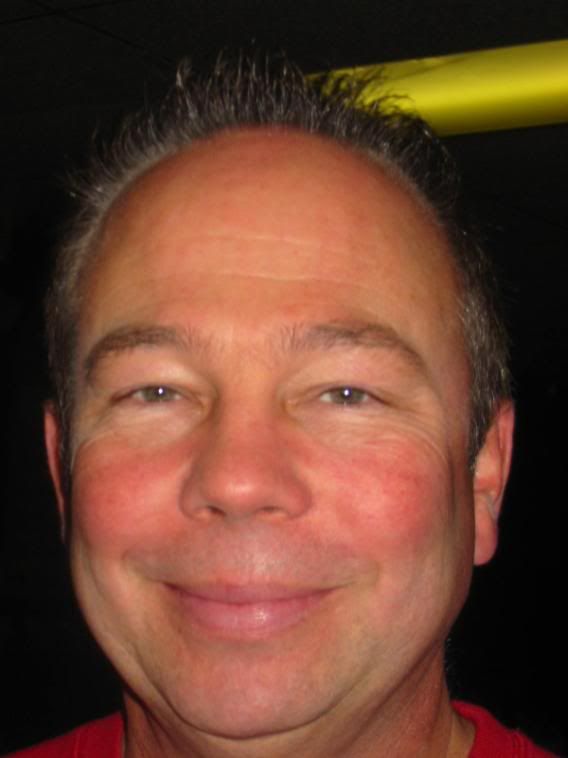 and my sister in law Julie
my father in law Brian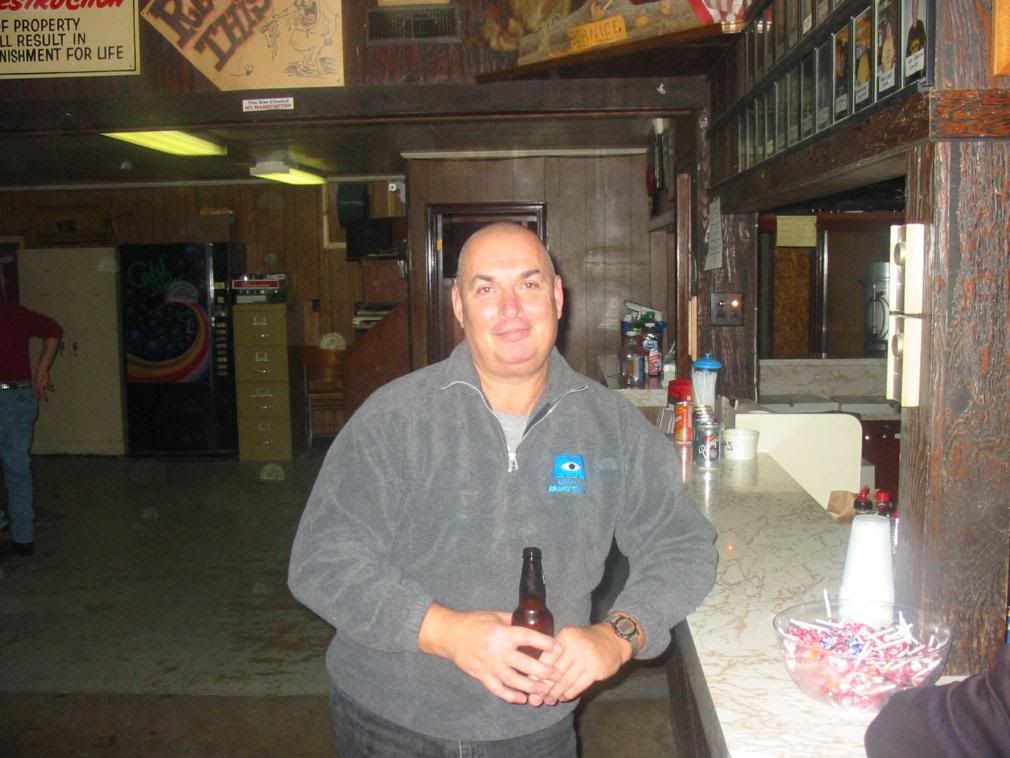 and here's the kids whacking the pinata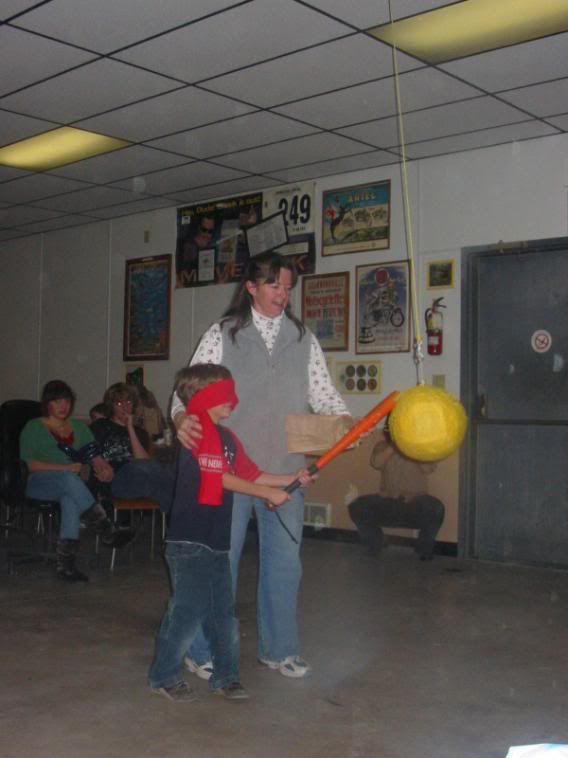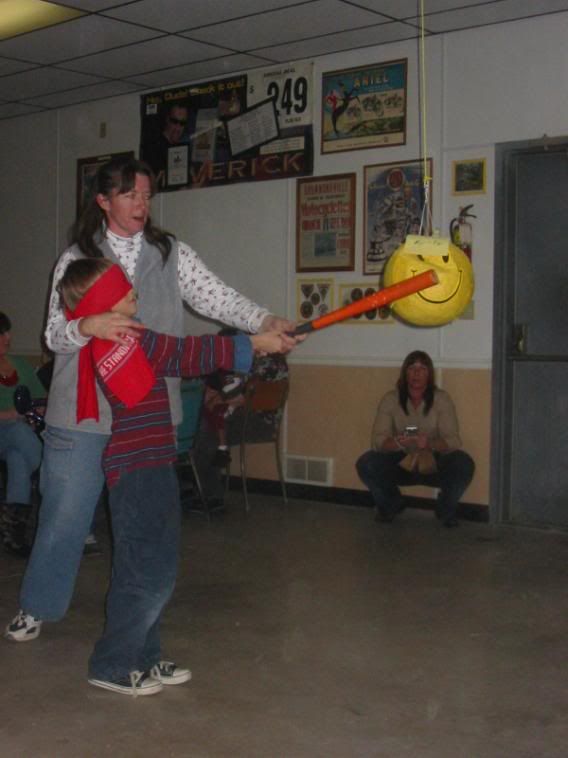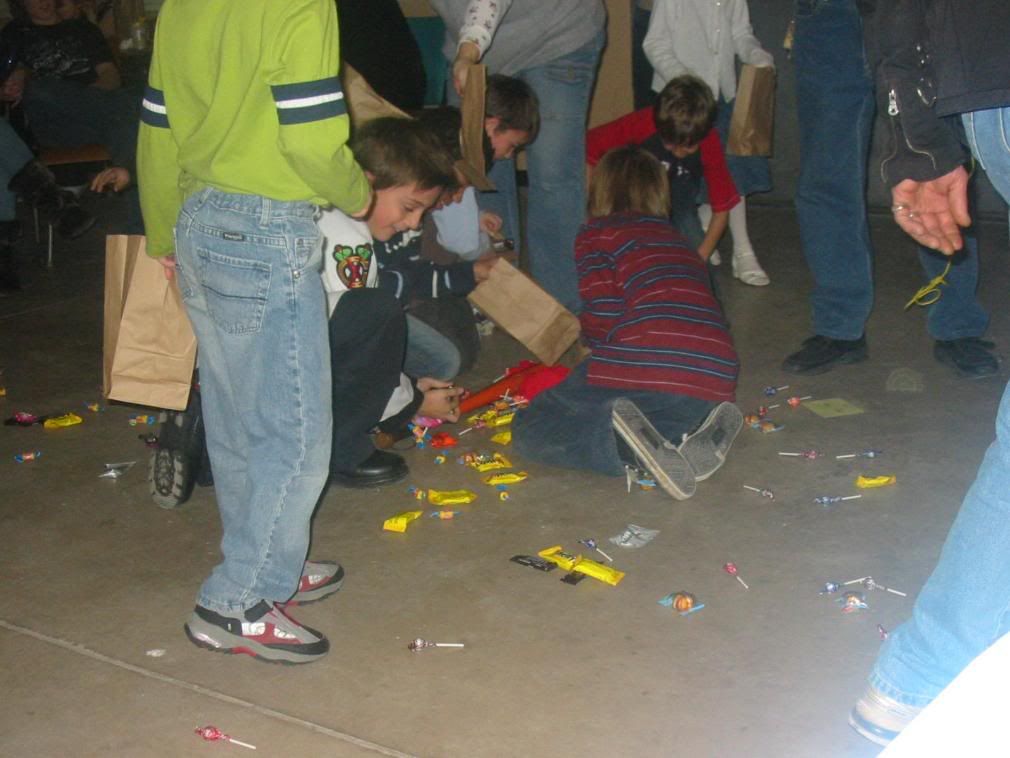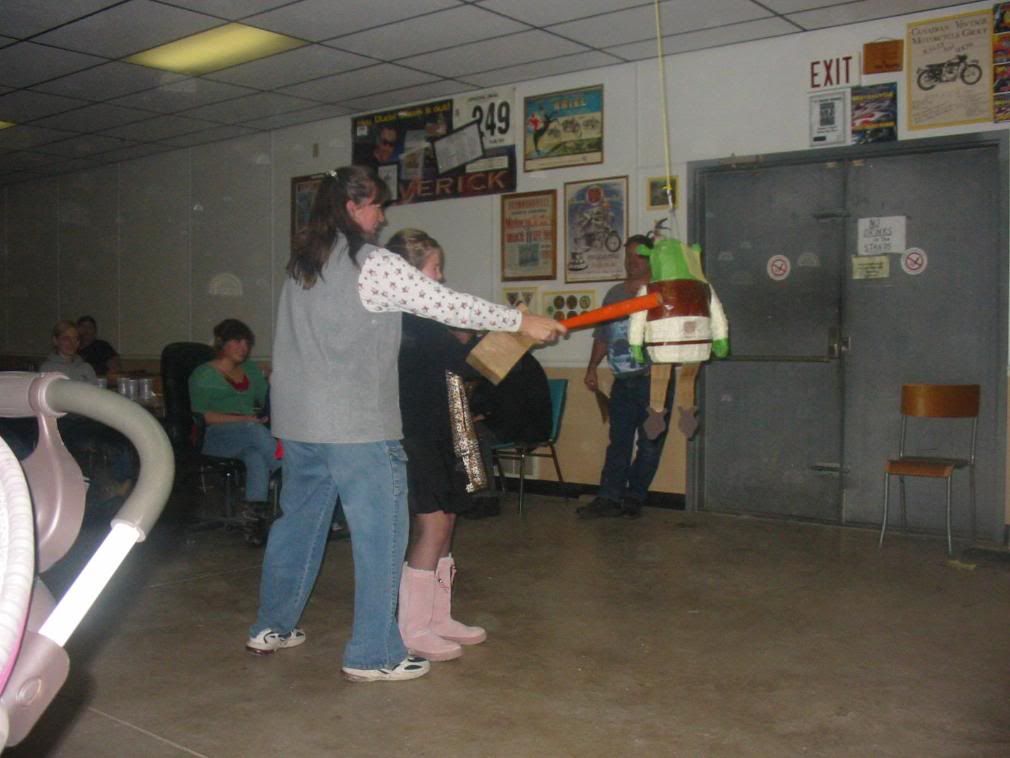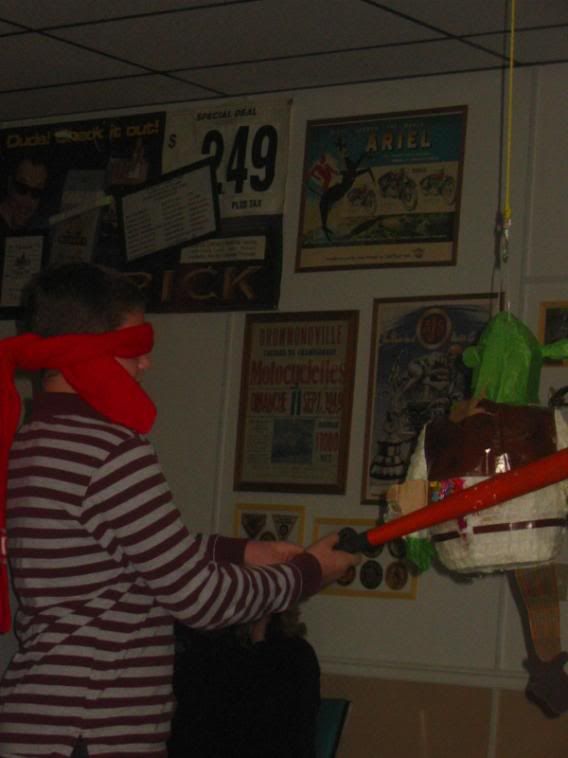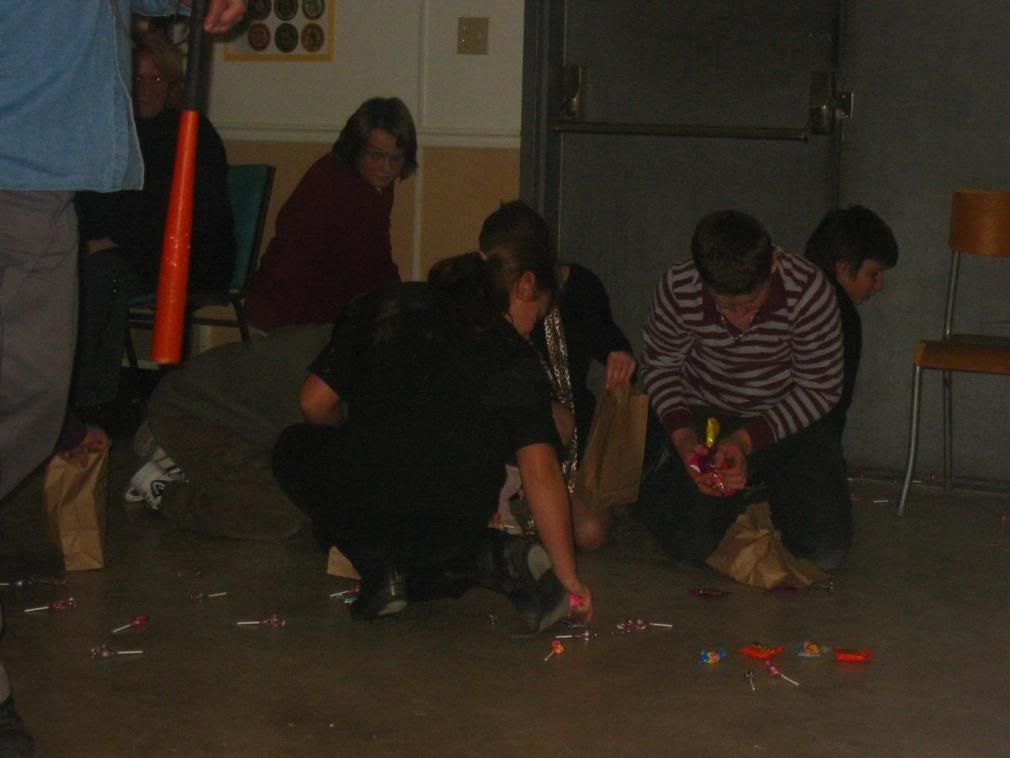 and after seeing Santa Drew had the biggest present!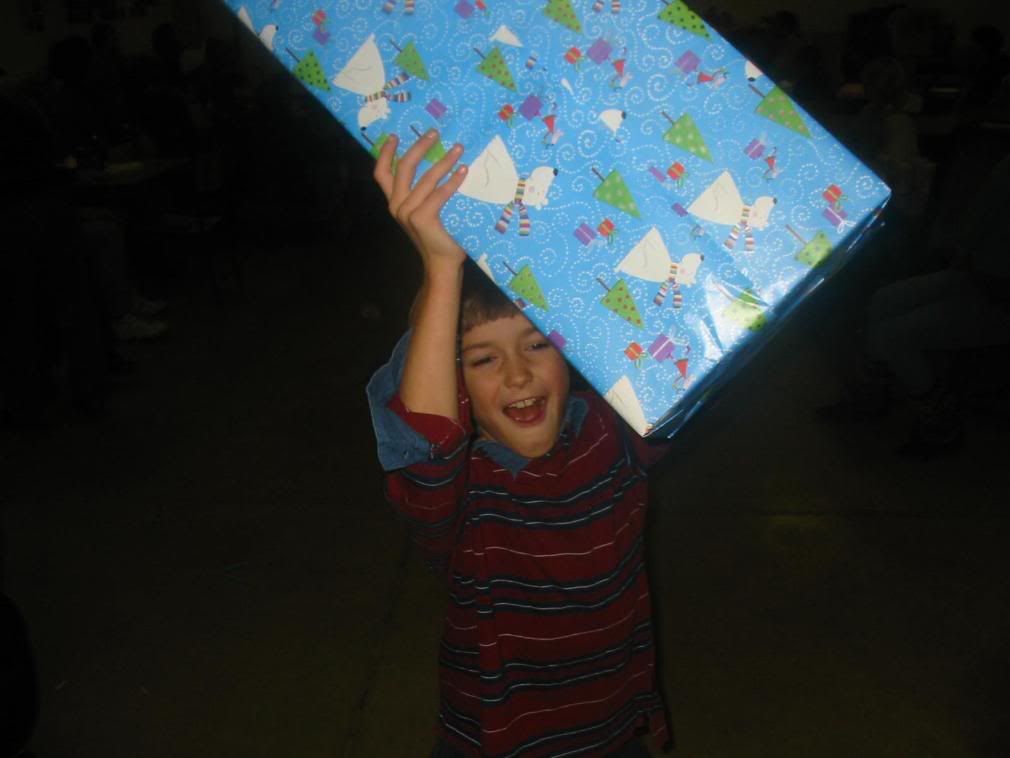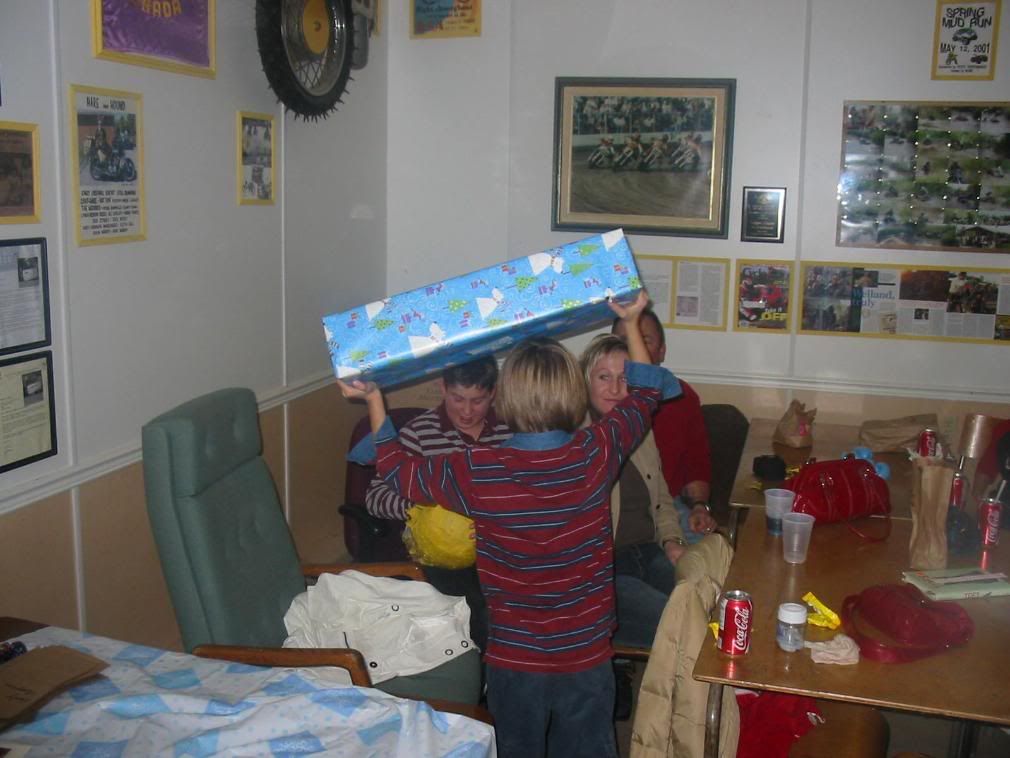 The kids unwrapped and ate candy..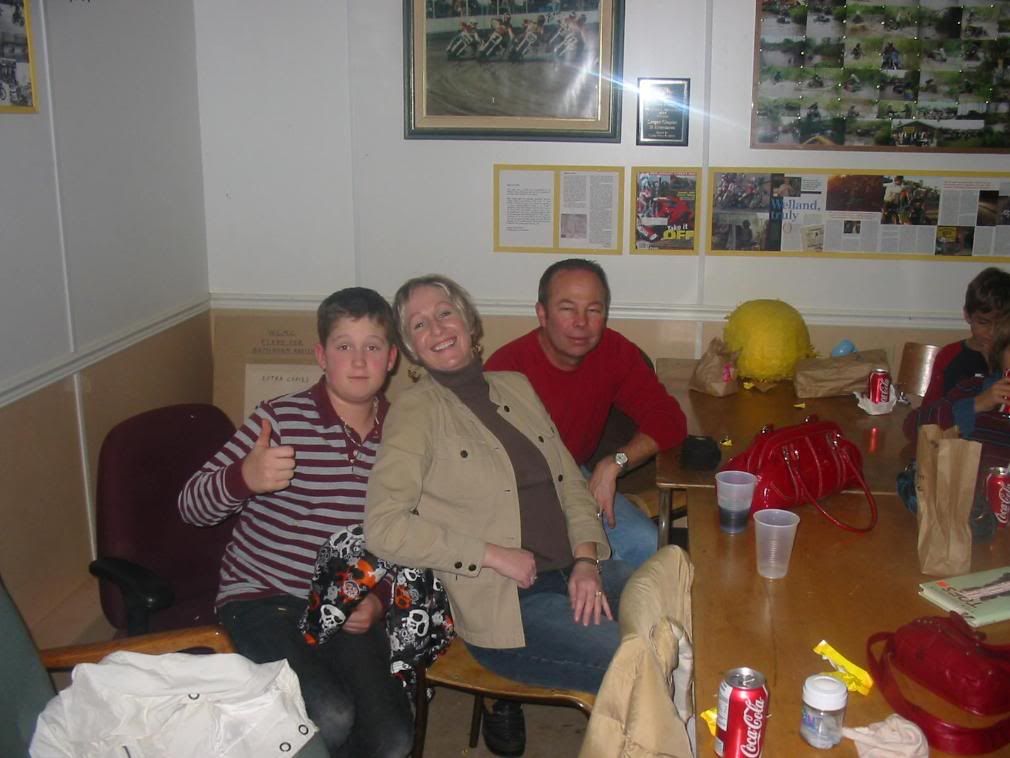 And here's some pics of Tisha from around the house..
we were trying to get a pic of her standing.. no such luck.. she is NOT a performing monkey
Here's some pics.. end of November.. We set the tree up and had a fun night.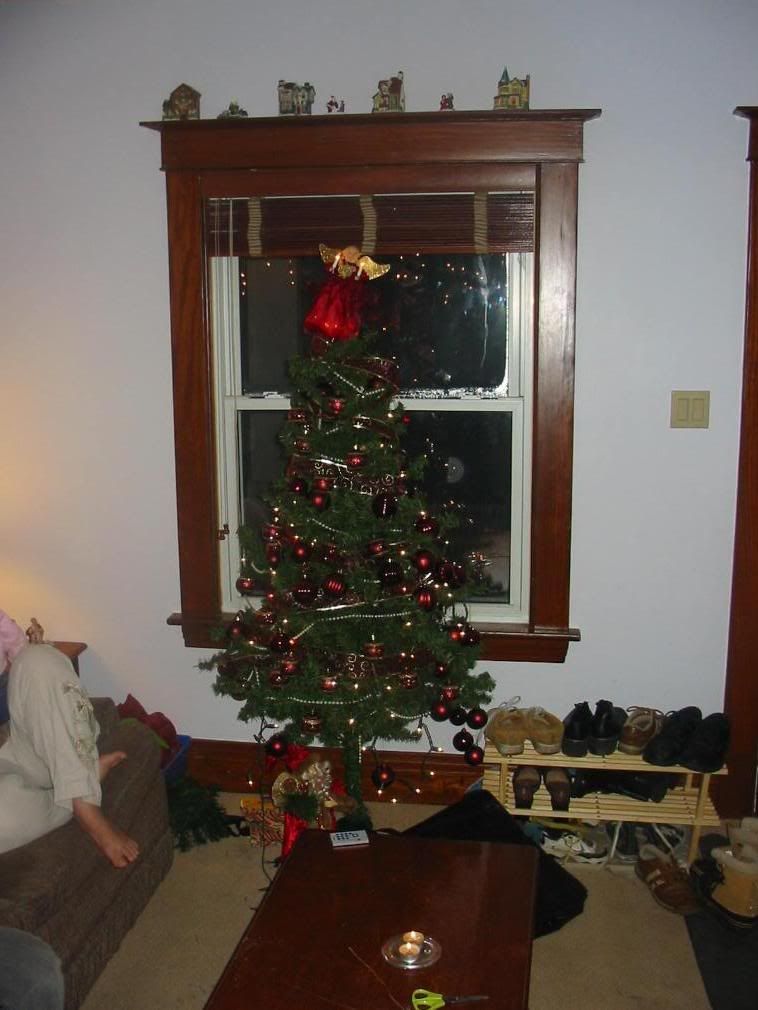 Matt Tisha and I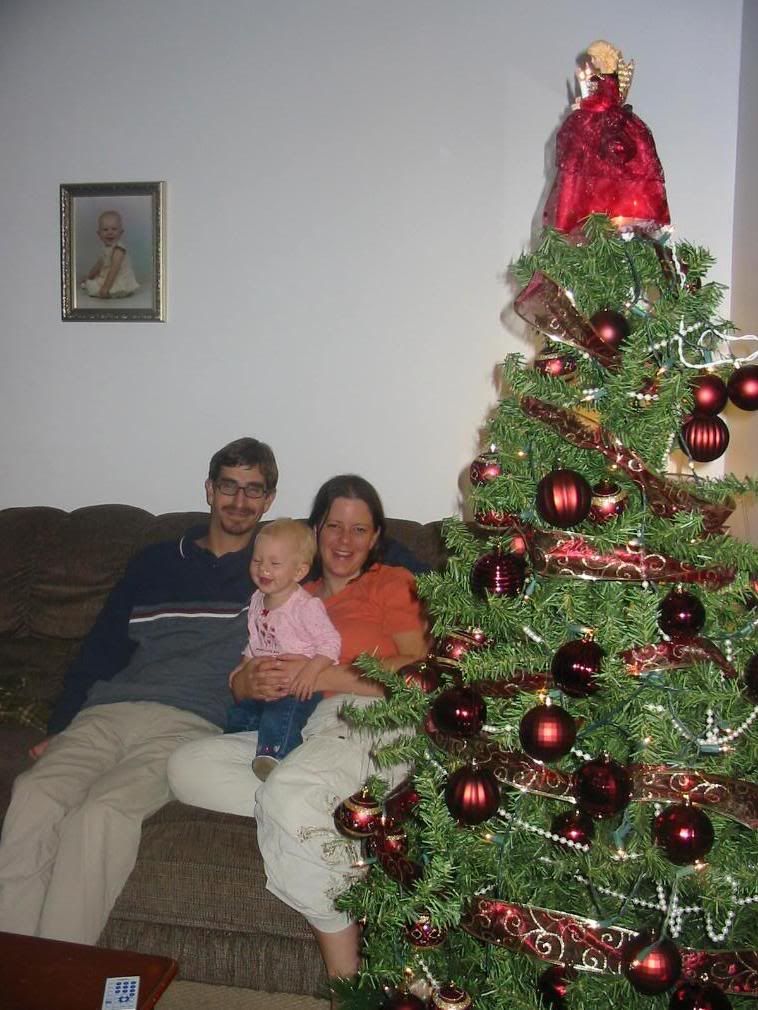 our lights from the front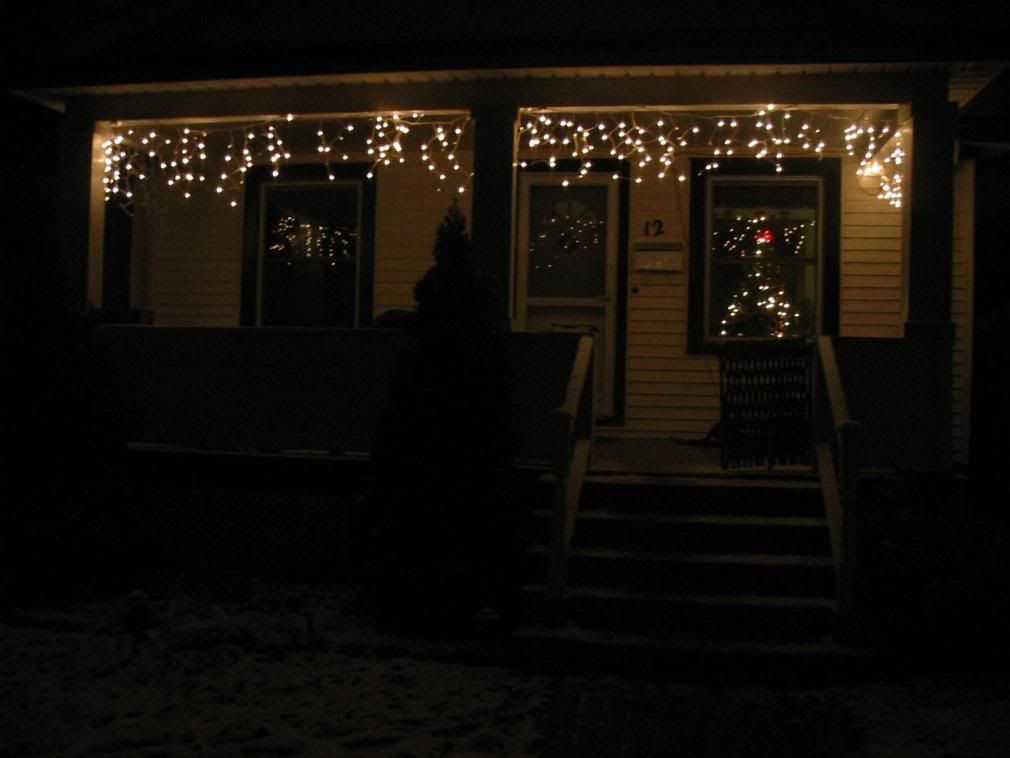 Joey being a cool dude!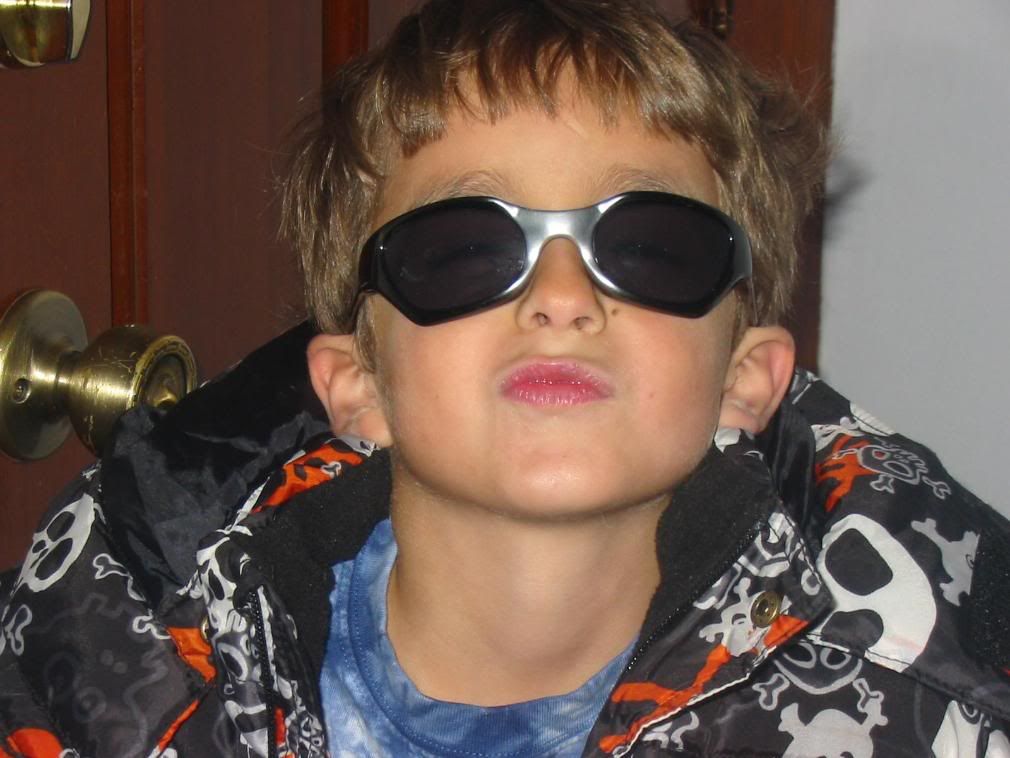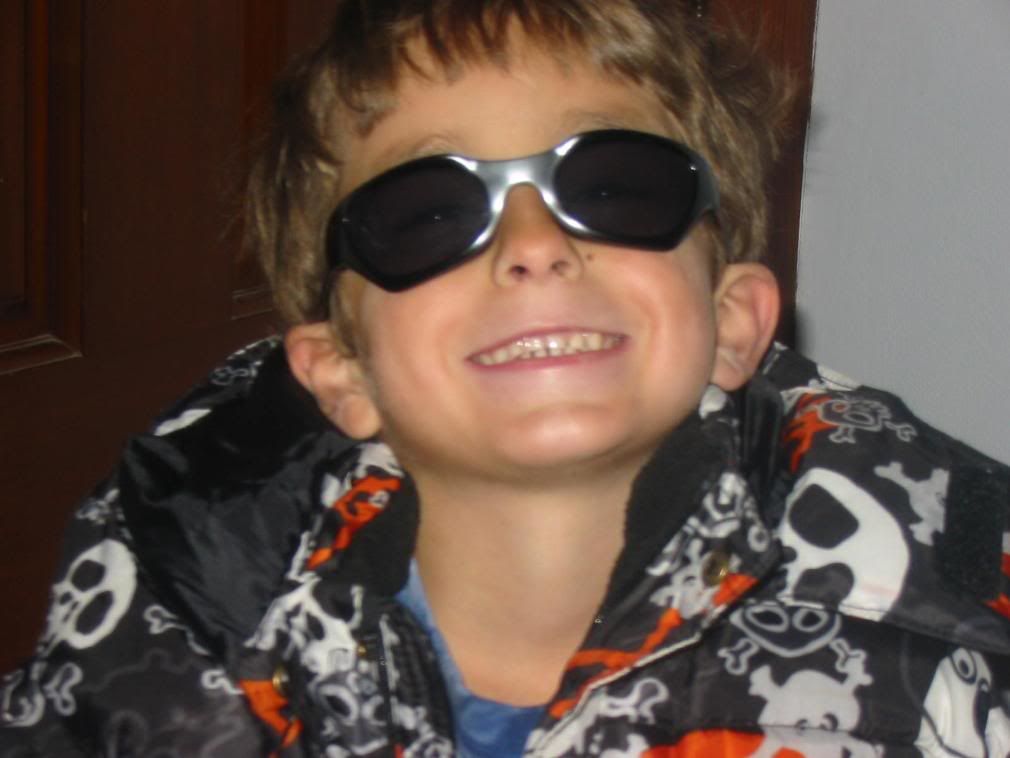 Chelsea cuddling with her "baby" (my toy bichon)
and some cute pics of Tisha today.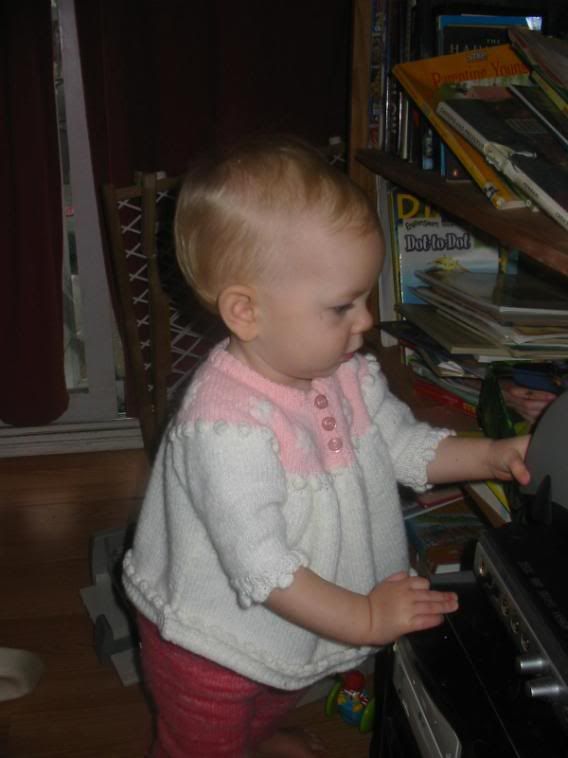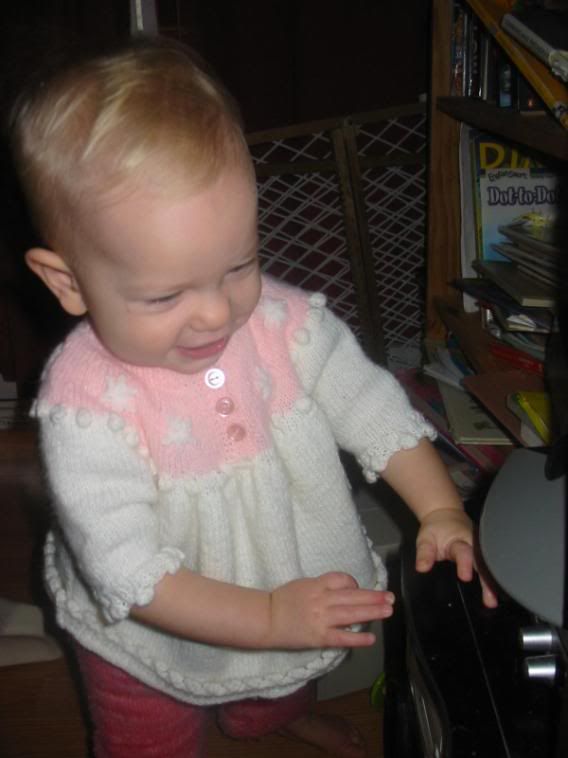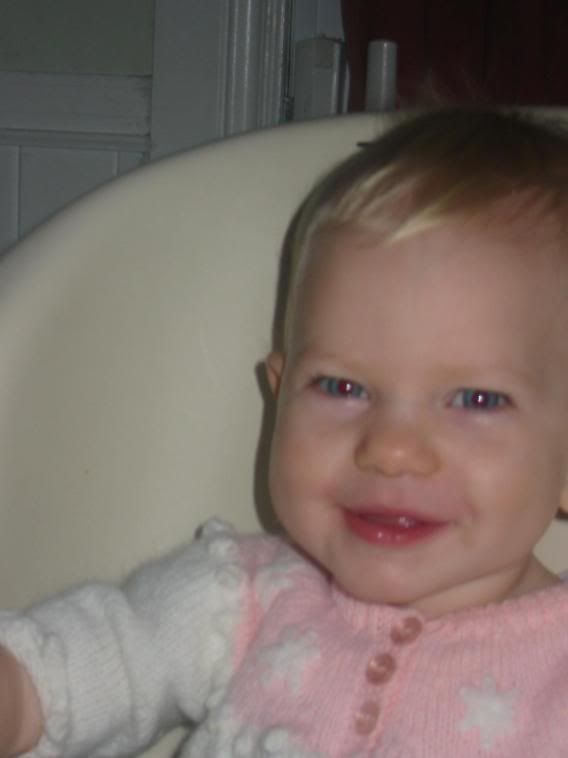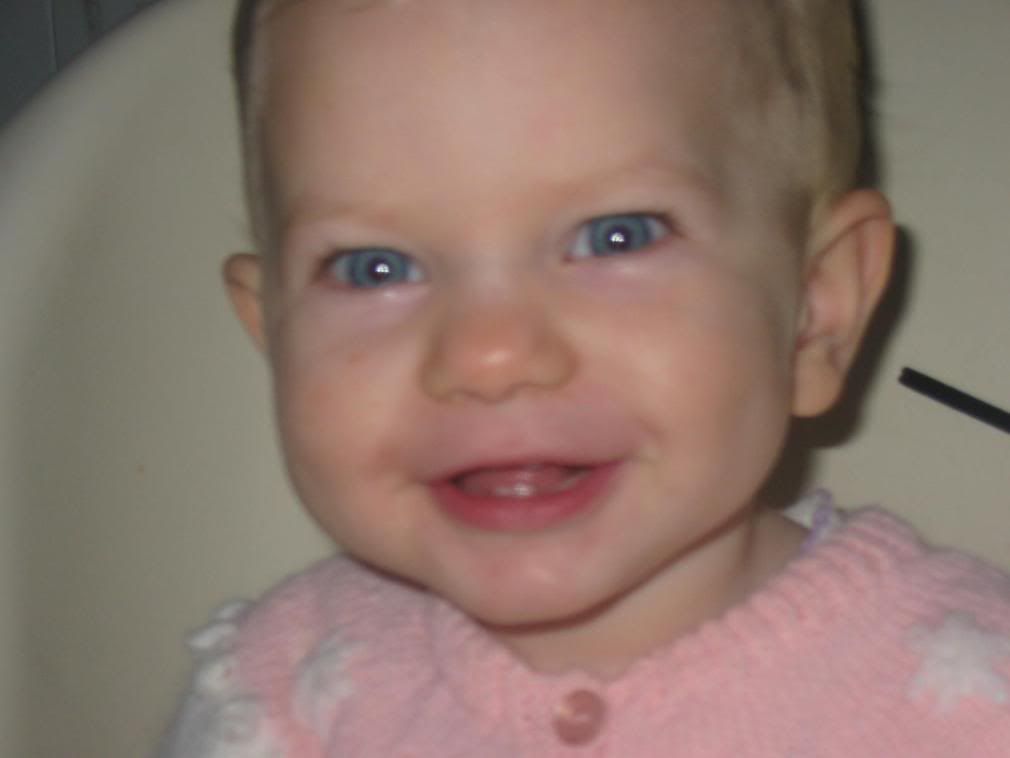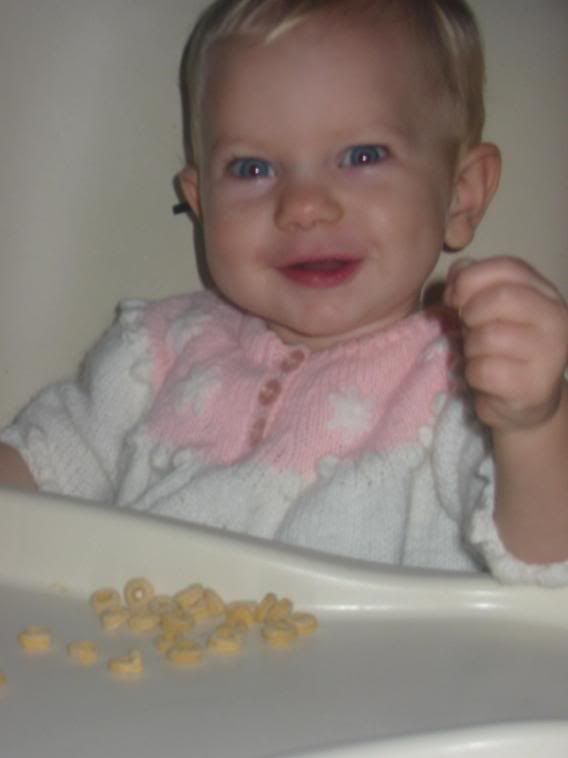 The kids got some birthday money from their grandpa.. and we went to michaels and they picked out a gingerbread house kit and some sprinkles..
here's what we did.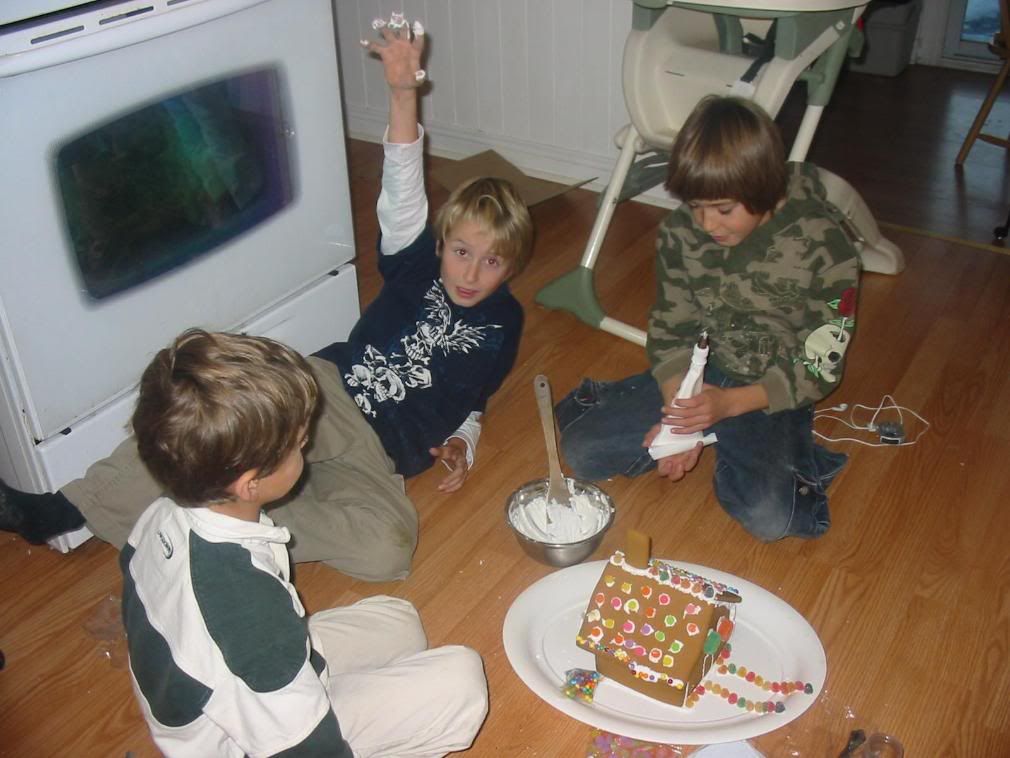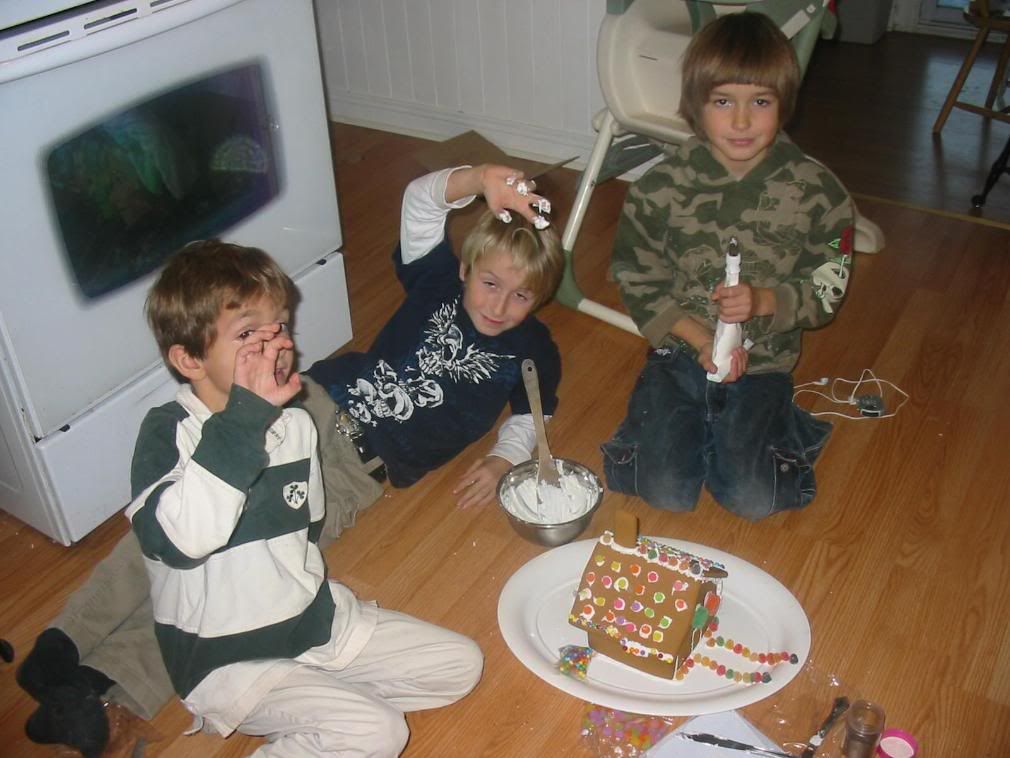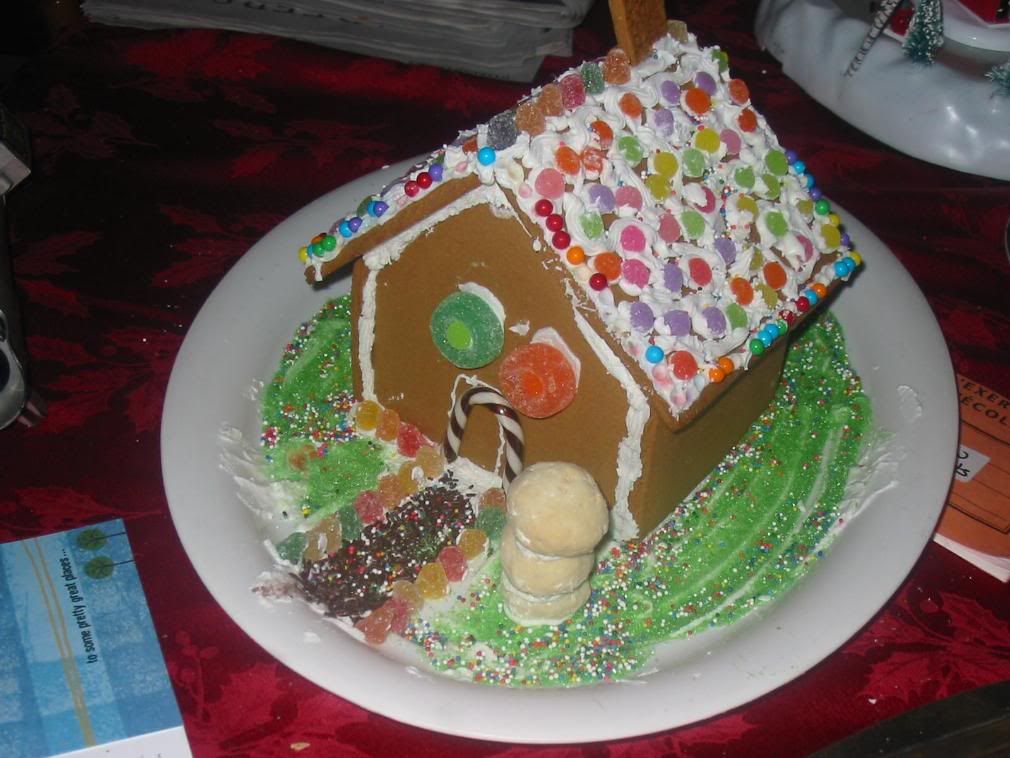 Julie and I got together and made perogies.. Tisha loved the potato and cheese filling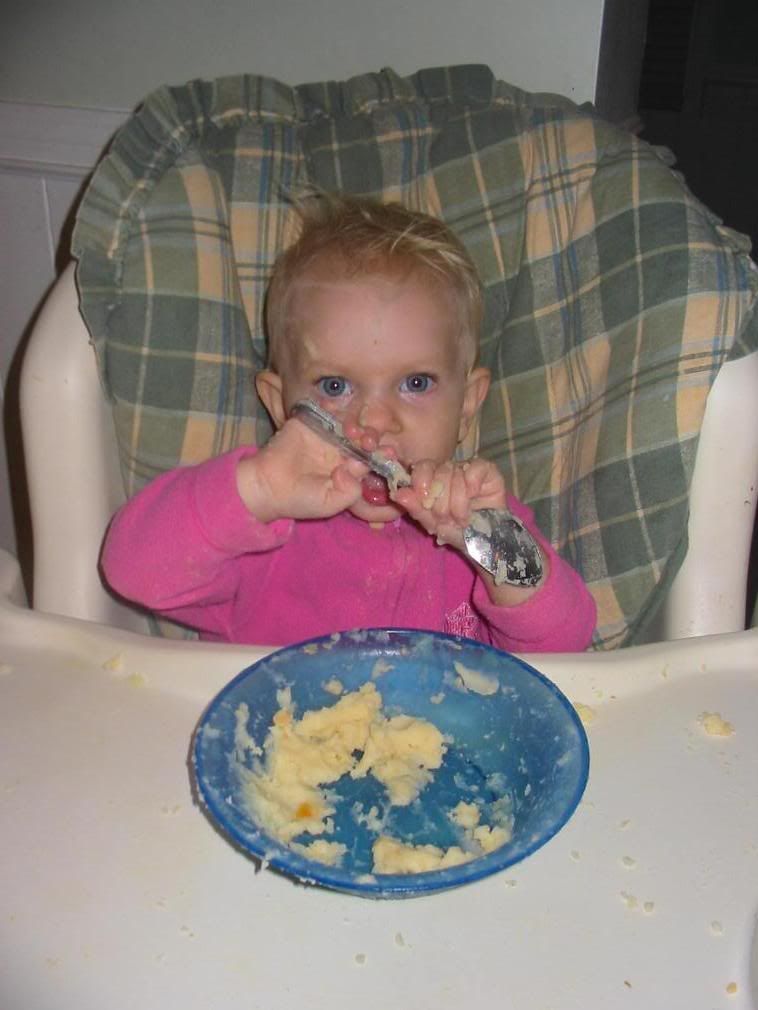 The kids and I baked cookies on sunday.. Drew made this Jedi
and I baked snowflake cookies yesterday.. I LOVE this cookie cutter set.. unfortunately my beater broke.. so I'm going to have to figure out how to get a new one soon.. sad.. my sewing machine and my beater both dead... anyways.. this cookie cutter set is really cool.. it's the outlines of snowflakes.. and then you cut the designs into them with the little shape cutters.. they're so neat!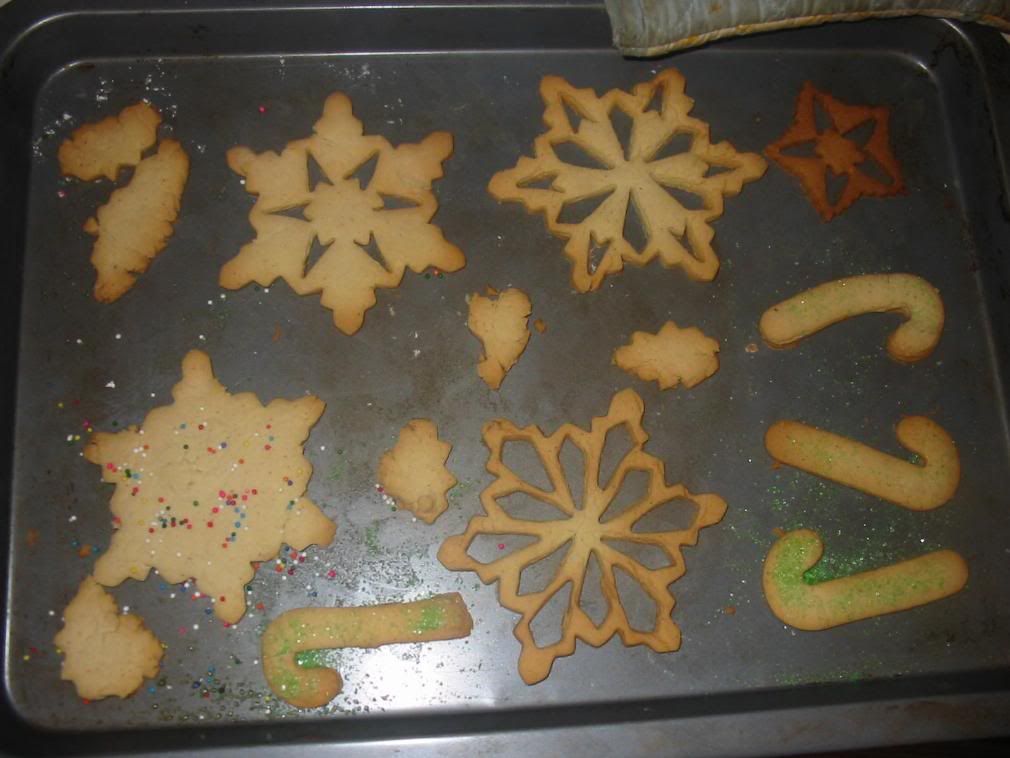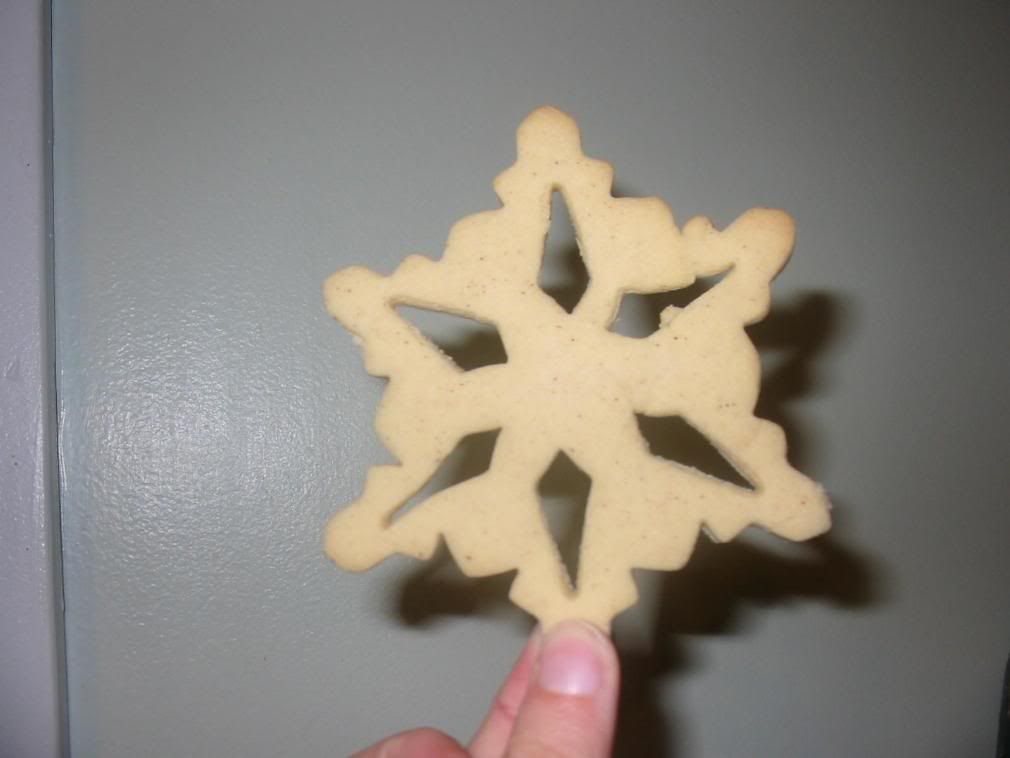 and a picture last night of Tisha.. I was trying to get one of her colouring on her aquadoodle.. but this is what I got.. which I thought was pretty durned cute!