some new pics
Just putting up some pics from our playdate yesterday.. I did Tisha's hair up in a fauxhawk.. just to prove she HAS hair and isn't a complete cue ball :) My friend Jaime came over with her daughter Sienna and we had a nice time. The babies really seem to like each other.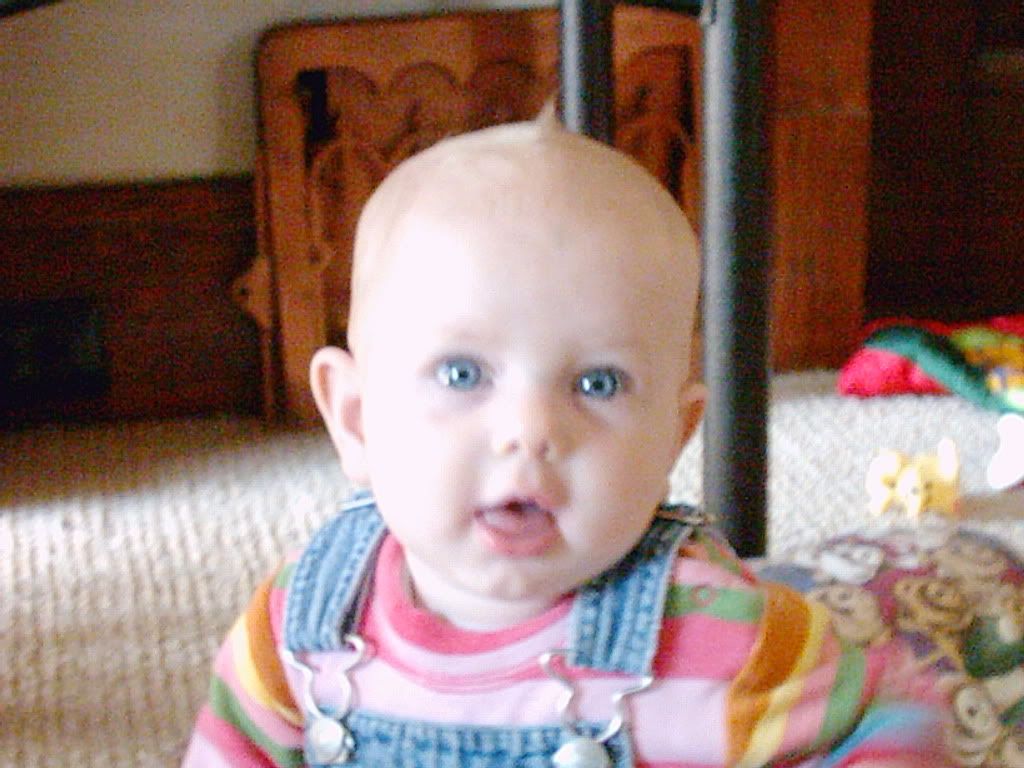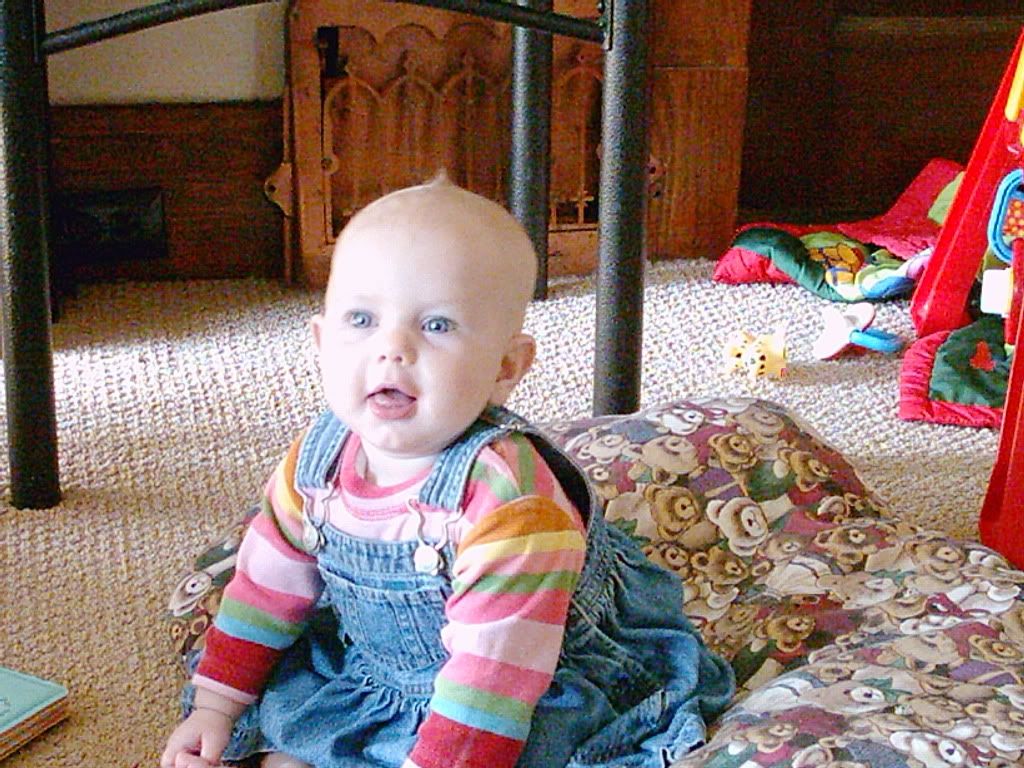 Tisha is really learning to ham it up for the camera now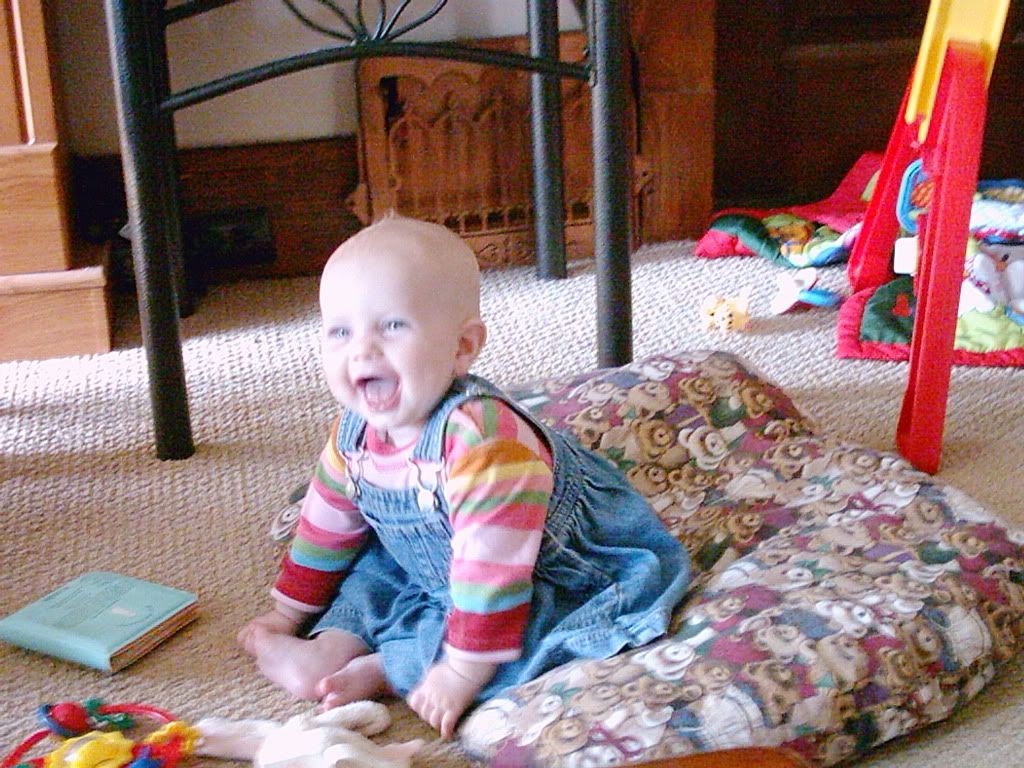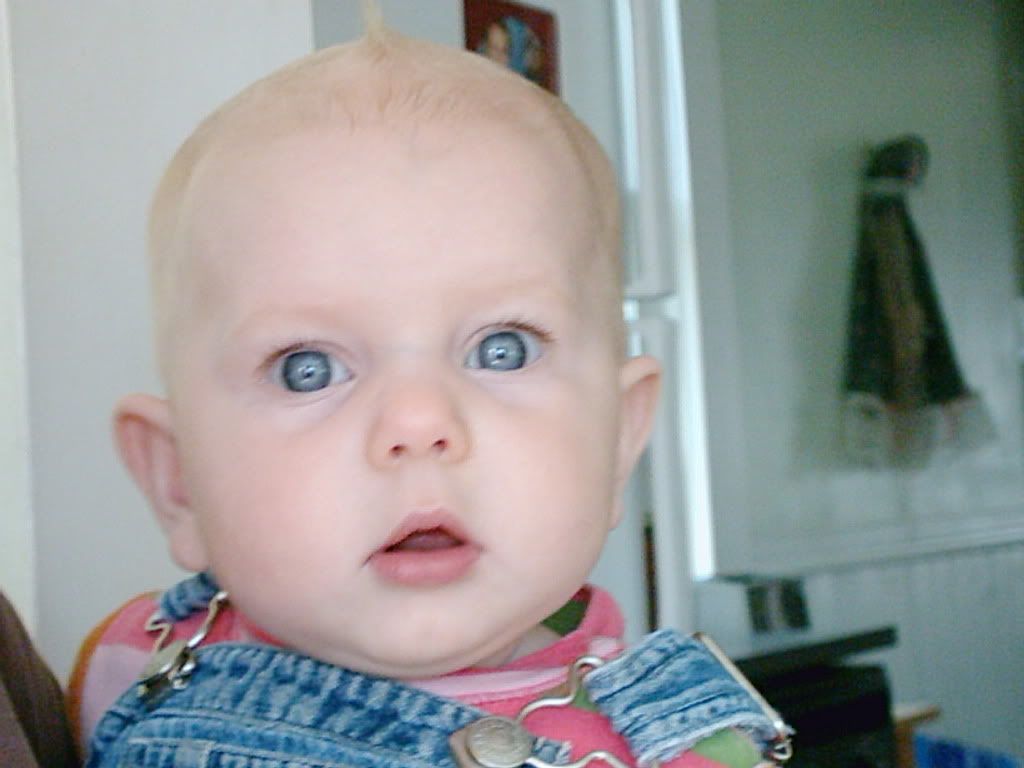 and this one is a crappy pic.. but really shows off the fauxhawk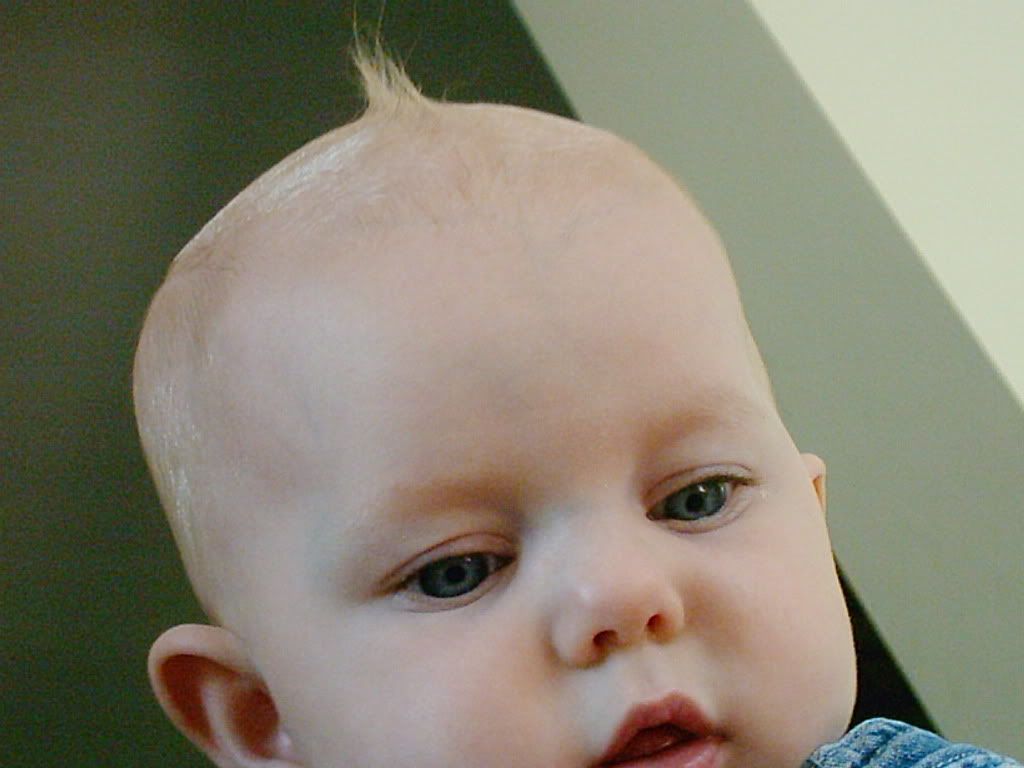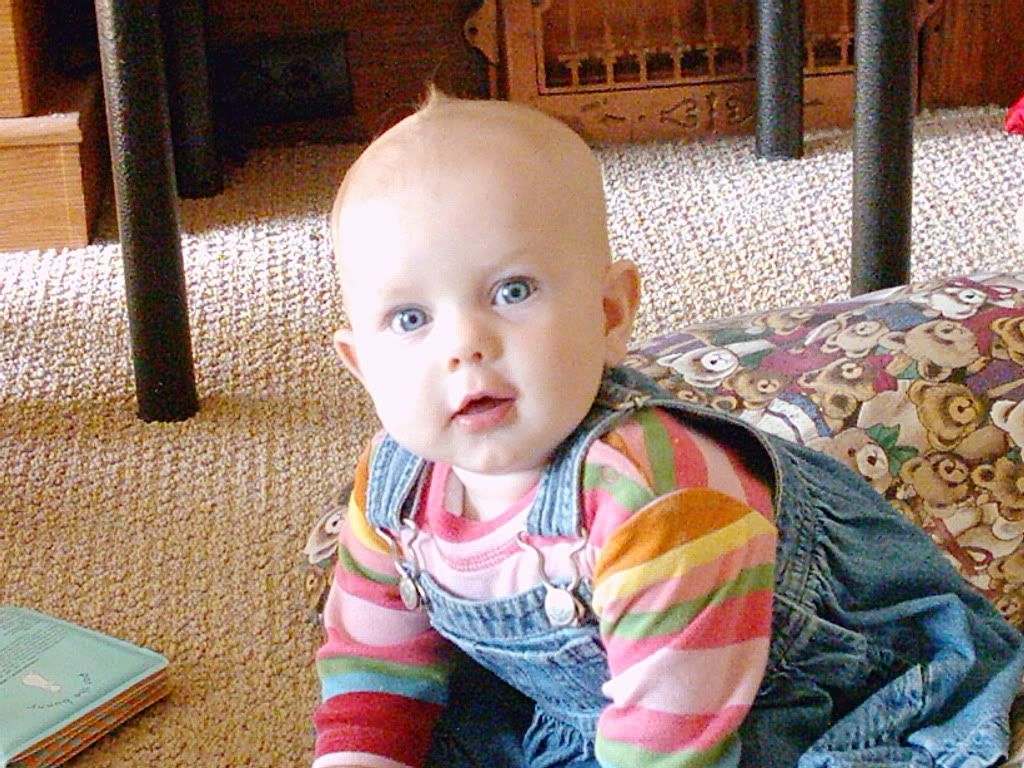 the lighting was bad.. but the look on Sienna's face is priceless :)
she says cheese.. lol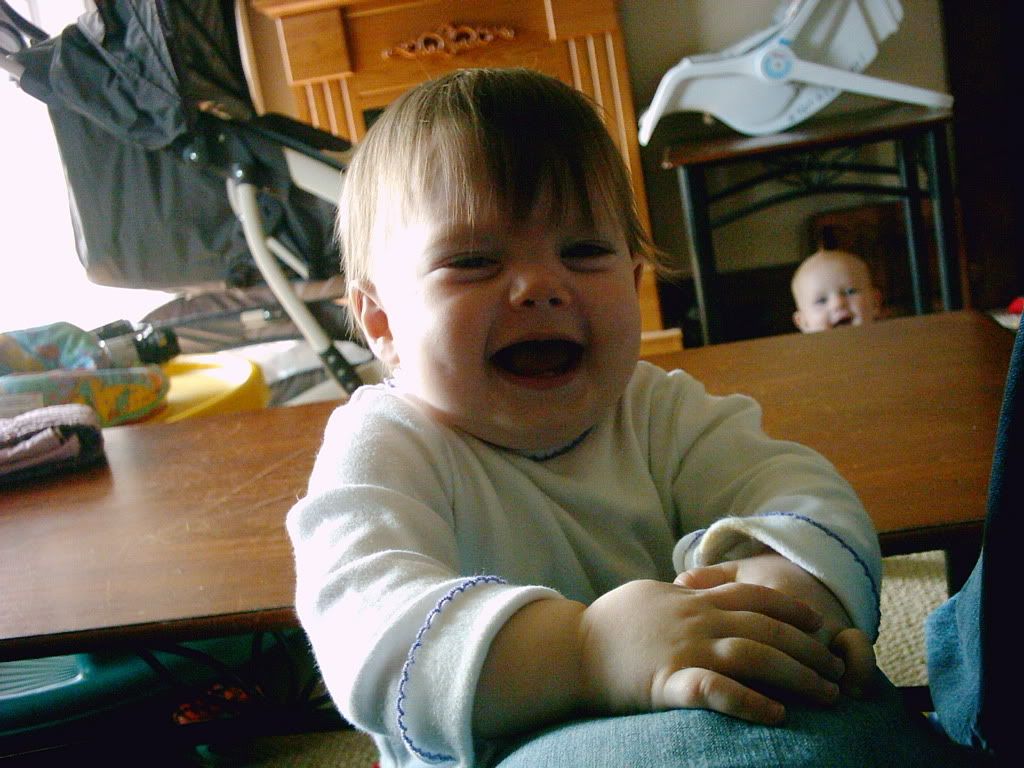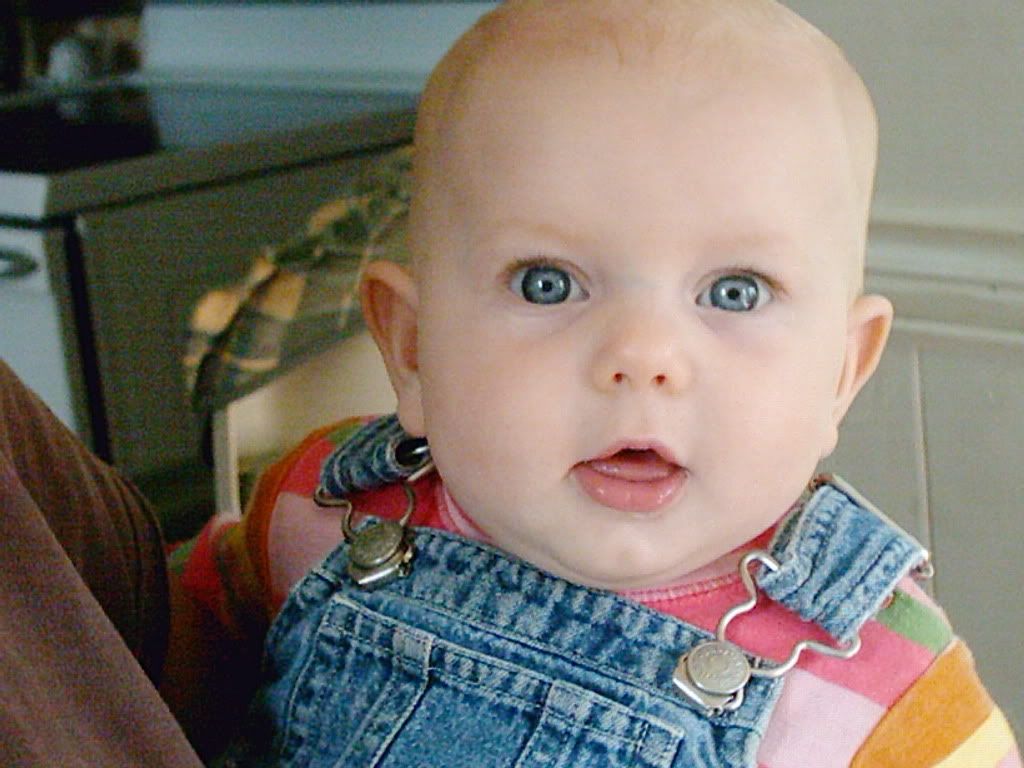 I suck at taking pics from arms length..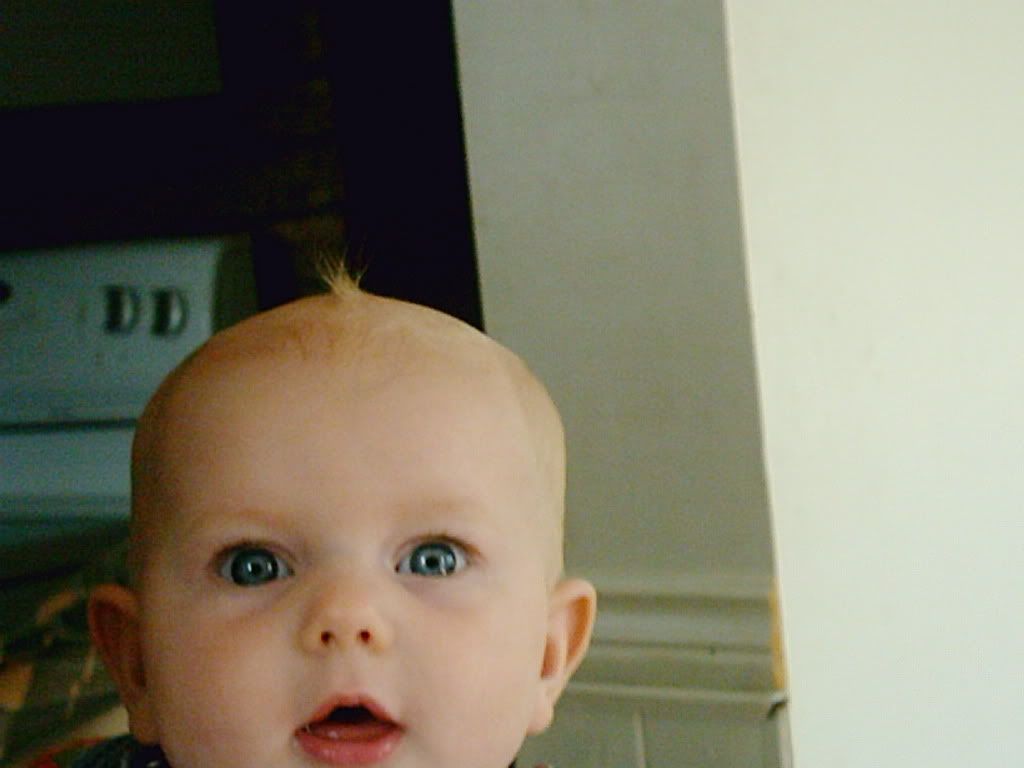 the lighting was bad.. but this is a pretty nice pic of Jaime and Sienna anyways