:) barbecue season has begun! :)
Ok.. so here's what we've been up to this weekend :) Yesterday we met up with a pile of friends at the splash pad for the russel ave community day. That was a blast. There was a kids entertainer, face painting, a bounce tent, free barbecue, balloon animals.. and of course the park and splash pad. The guy who was doing the photography for the event came over and asked if he could take Tisha's pictures because she was "just adorable" and he "couldn't resist" and that he's going to put her picture on their website! I don't think I've ever seen so many of my friends in the same place before in my life :) It sure was great seeing everyone.
Afterwards a bunch of us came back here for a barbecue. Matt's friend Matt brought over some sausages, steaks, and a chicken (I think we killed half a farm for this) and the Matt's made up some kebab's and did the chicken up in the barbecue (beer can chicken style YUM) and OMG the food was good! Kelly brought over her friend Melissa and her baby Jake, I had a blast playing photographer with the little guy.. he's so adorable. The babies had a fun time playing outside on the deck together.
I took pics of most of the people there.. I think I missed Alun's little guy Thomas.. My boys.. and probably someone else too.
Here's a pic of everyone sitting around the deck.. it's kinda dark.. but hey..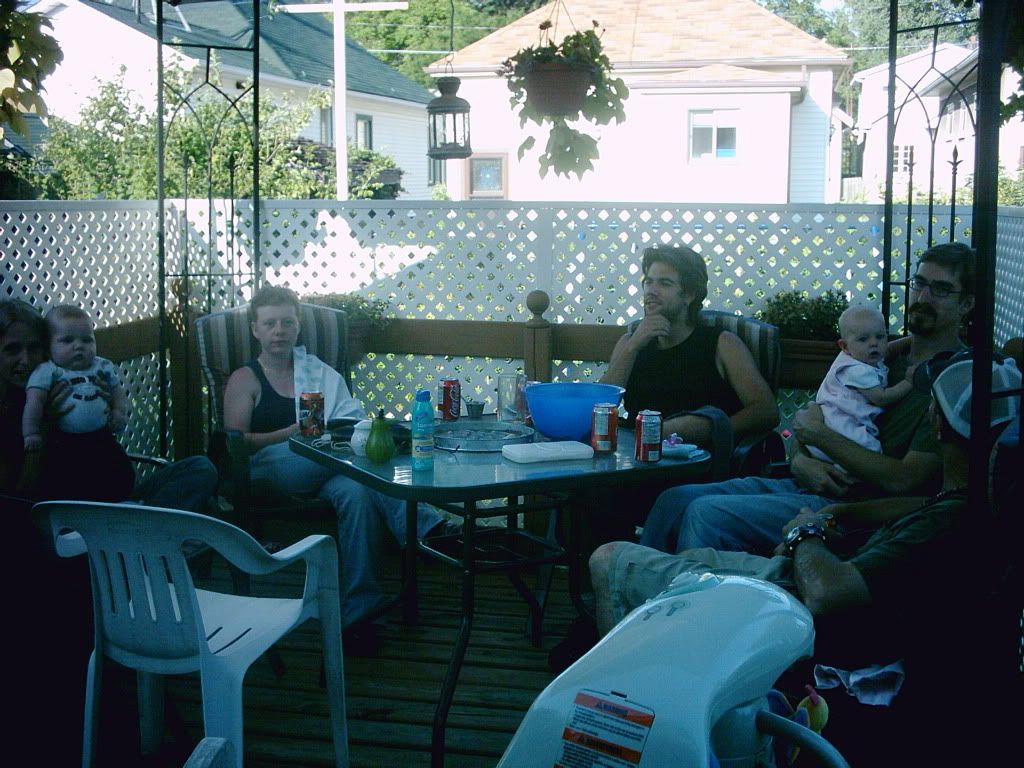 Here's Alun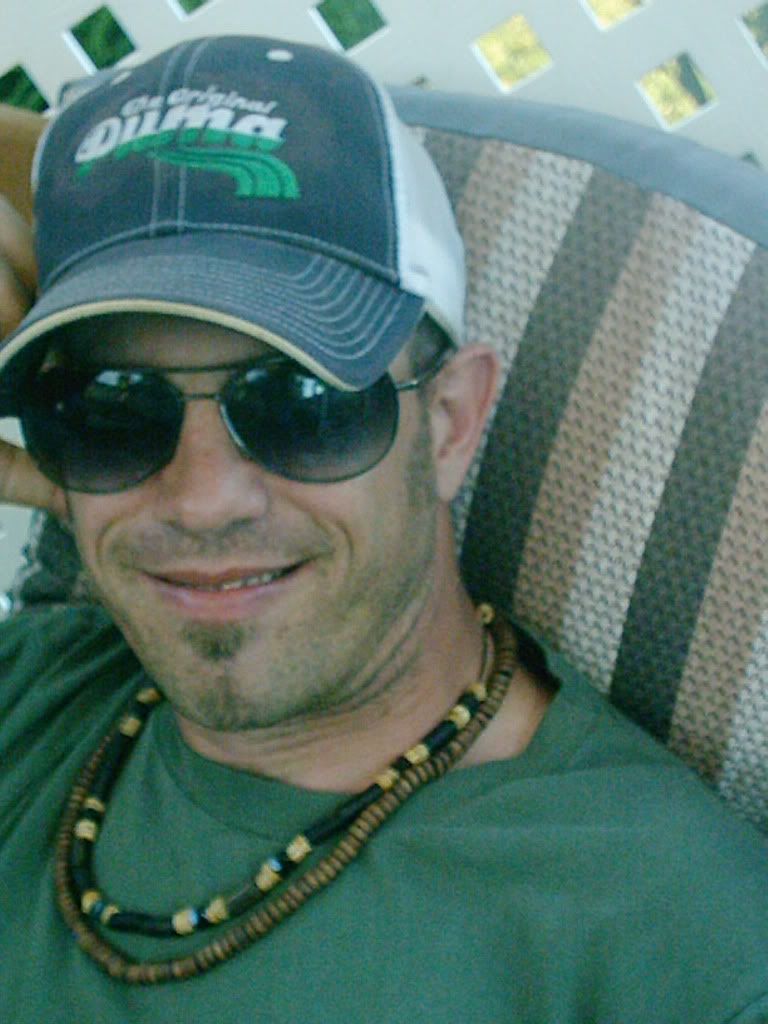 Matt
and his daughter Jade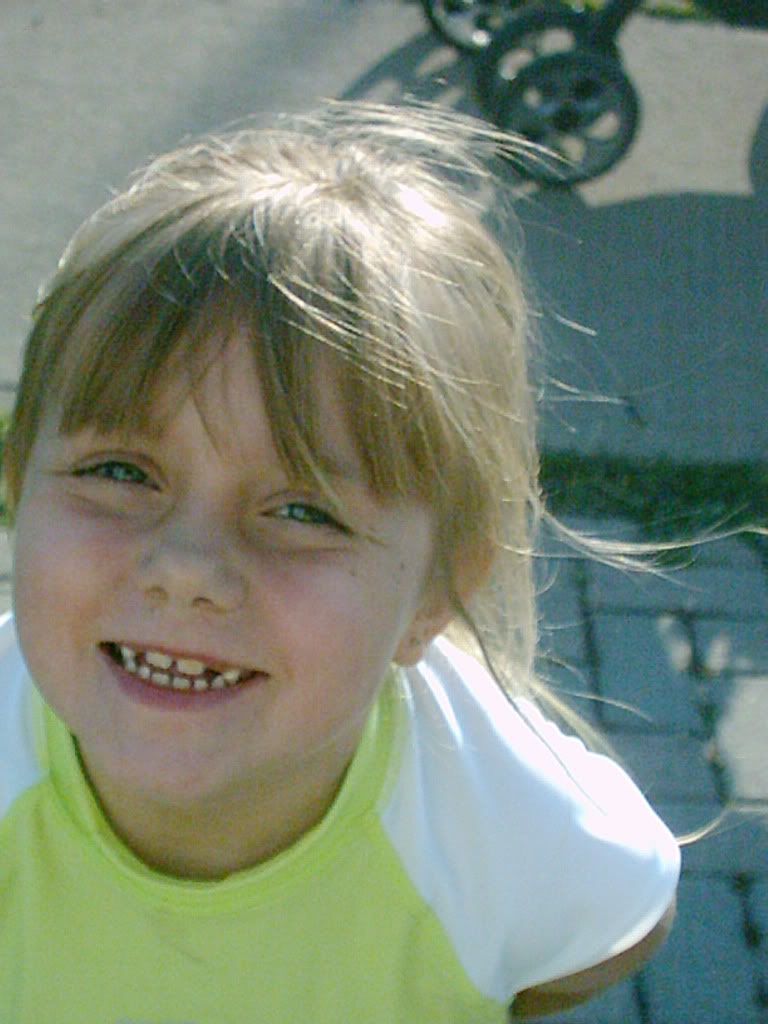 Kelly with Melissa's little guy Jake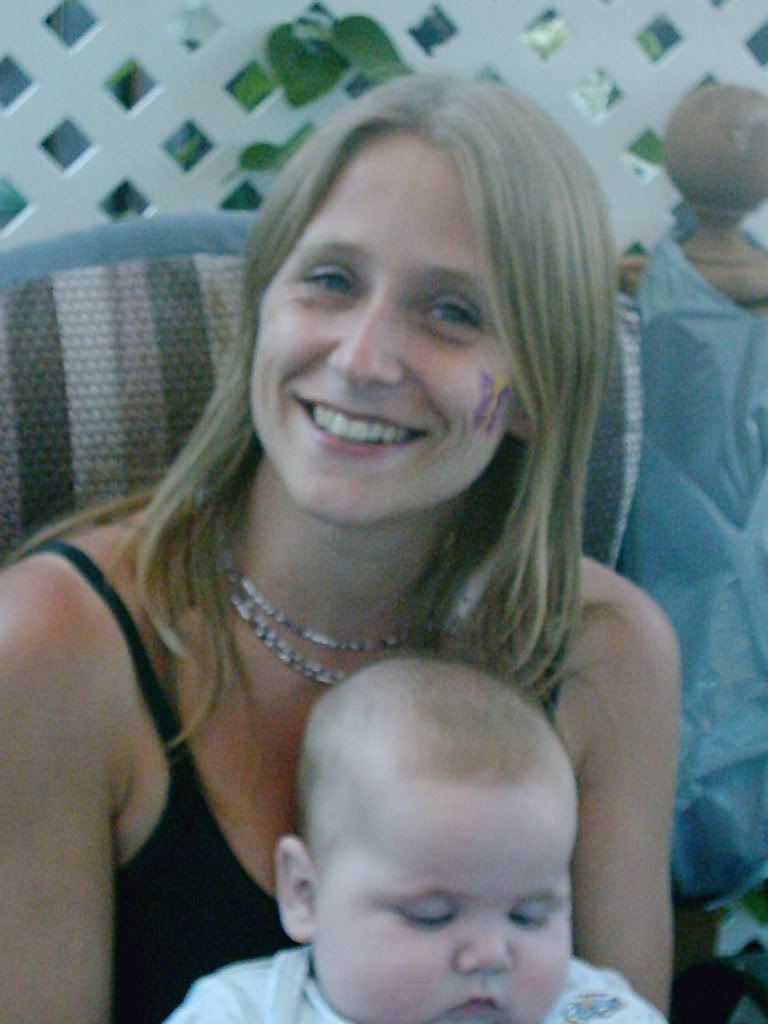 Melissa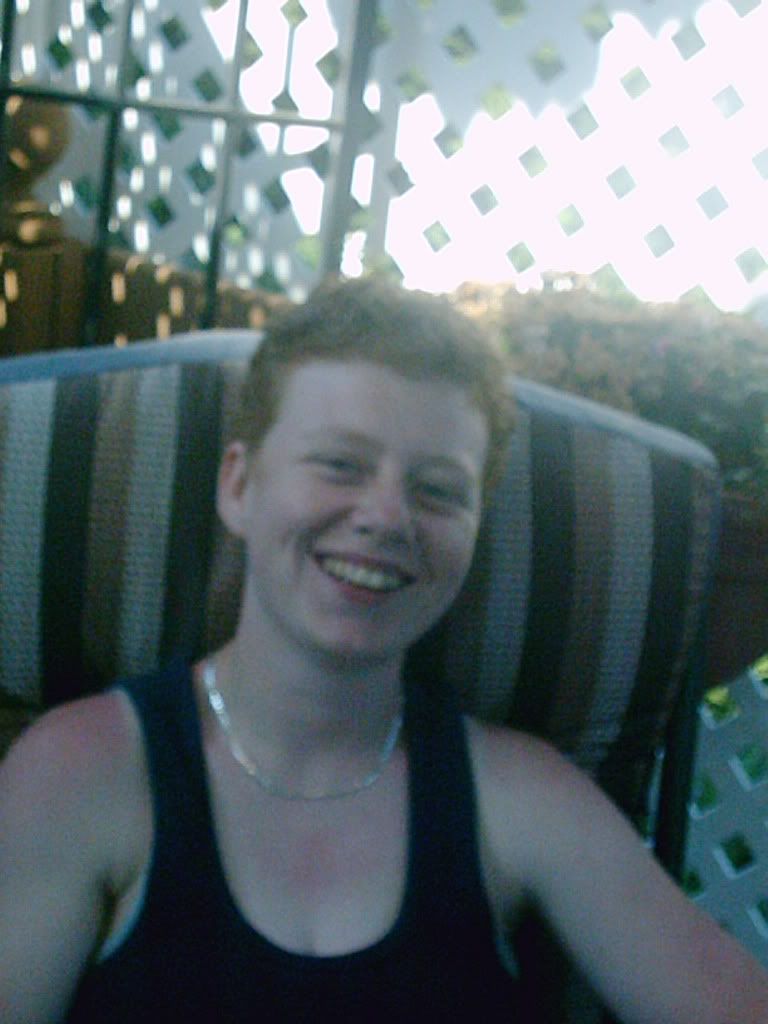 Melissa with Jake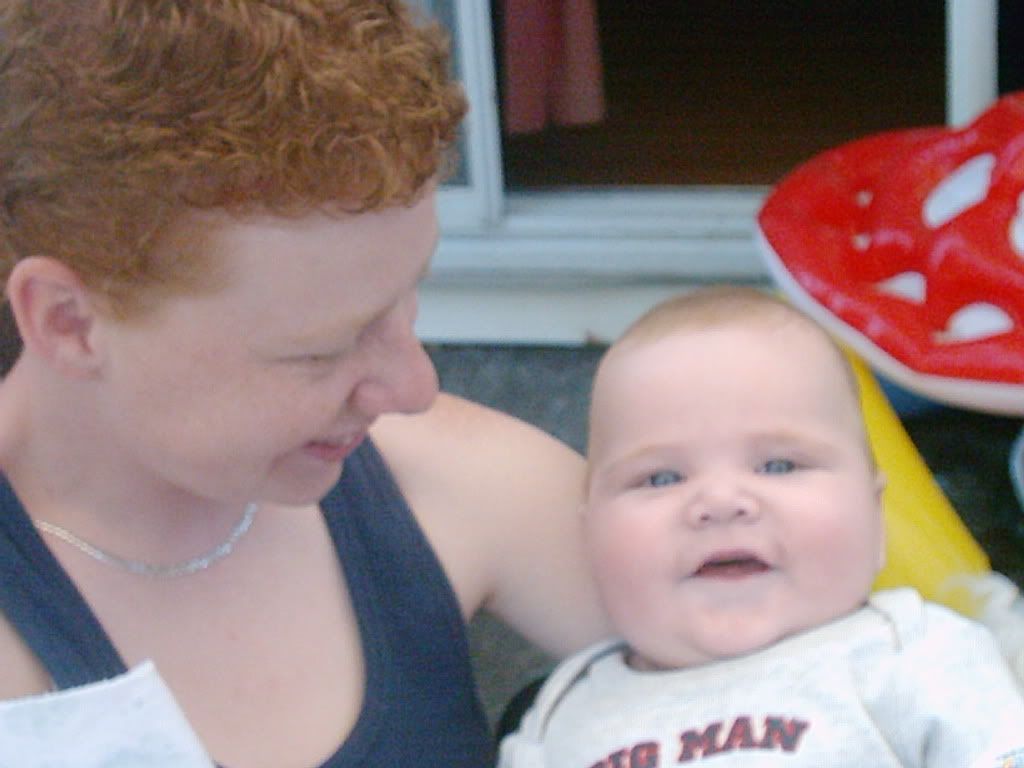 and a couple cute shots of Jake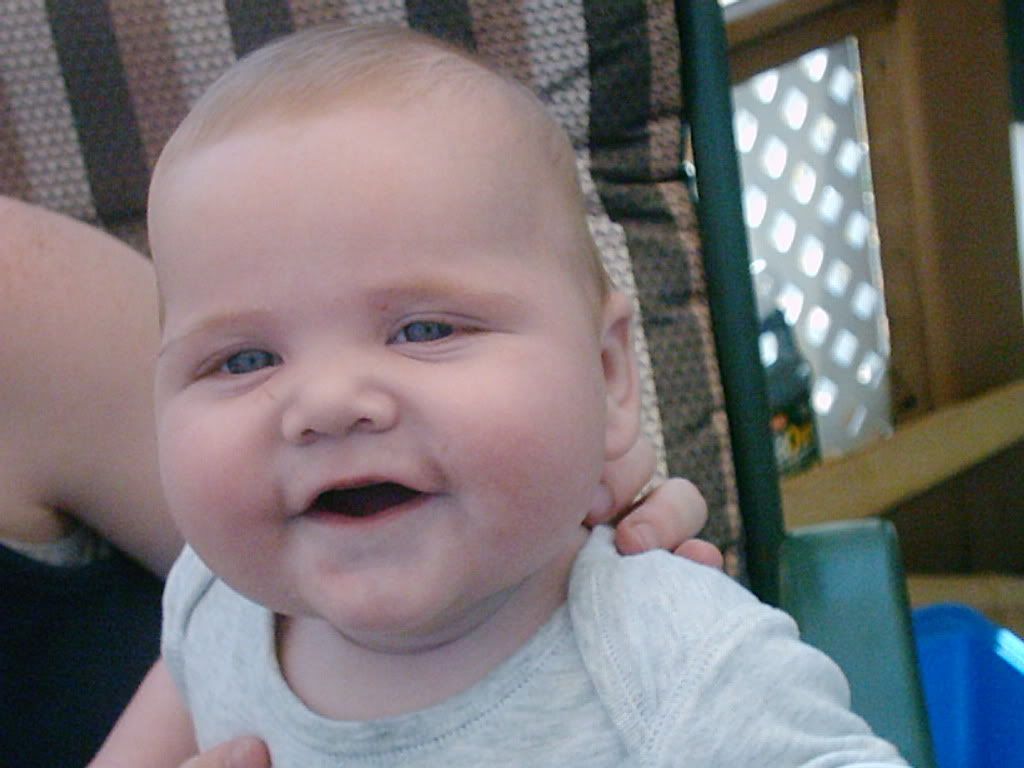 I can't resist this kids cheeks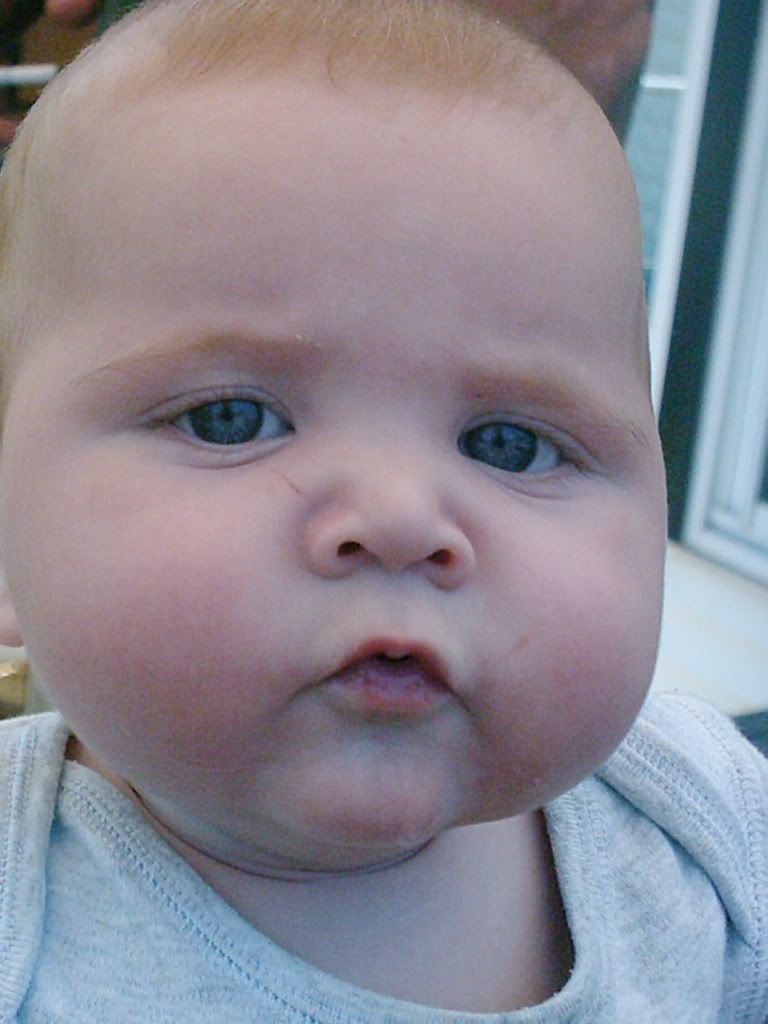 and Kelly's daughter Lorraine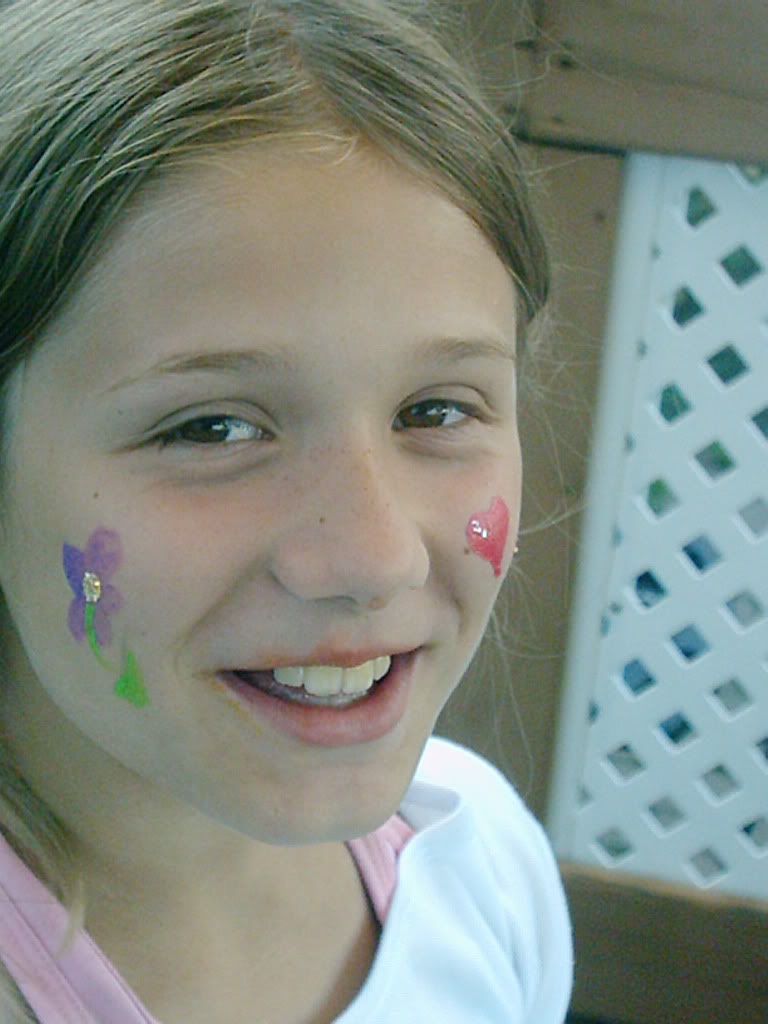 Jeffrey came by for a bit too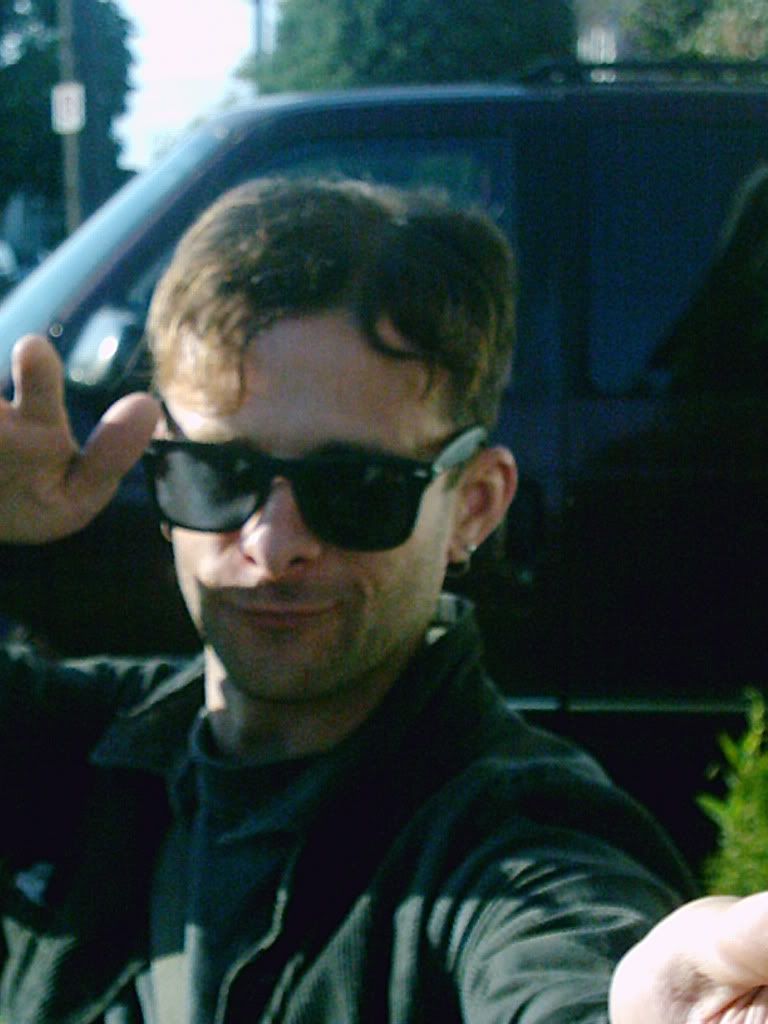 and some pics of Matt and Tisha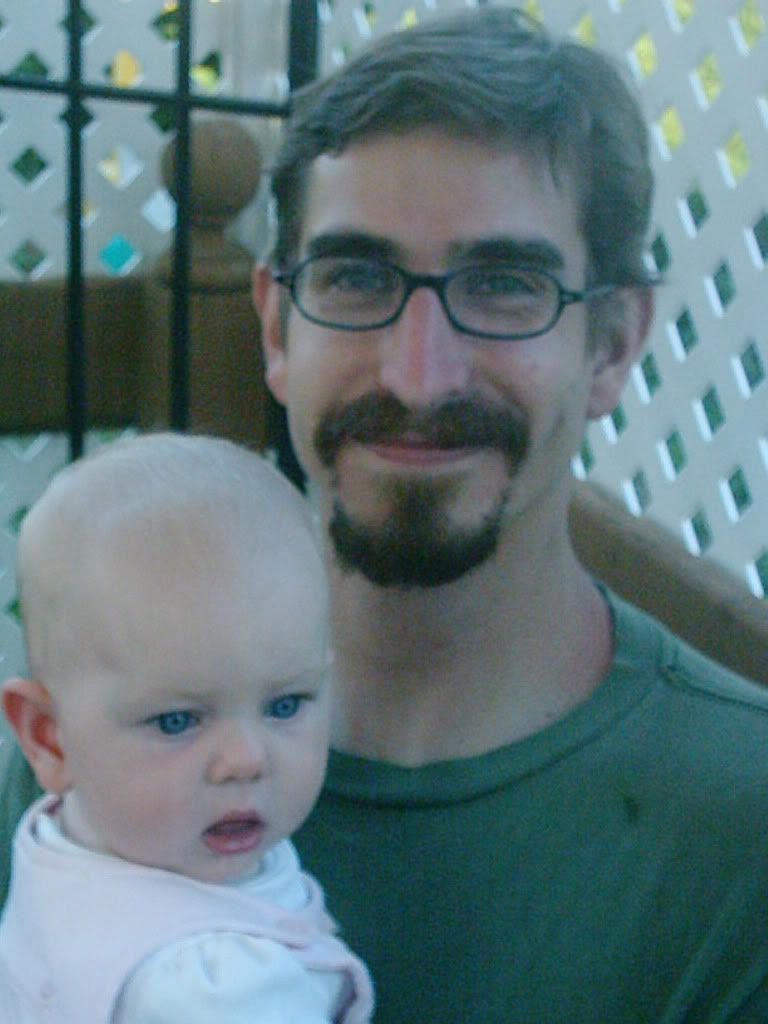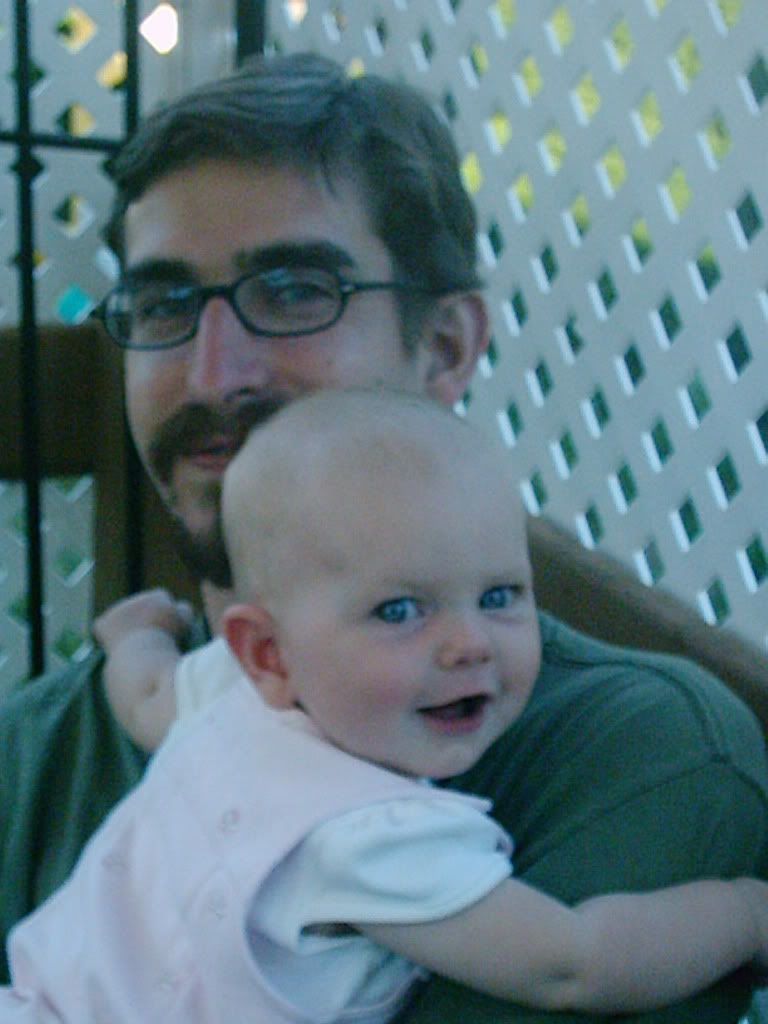 Today we're doing Drew's birthday party.. he's turning 9 on tuesday. We're doing a water fight with most of the neighbourhood kids. Should be a blast.. lol I will post pics of that in a bit.